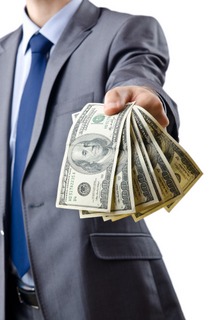 Generally, all online CFD trading is superior to non-CFD trading. The reason isn't so obvious, but CFD brokers inherently best suit the needs of retail traders.
Online CFD Trading Means More Security
Unless you trade several $1000s per pip /market point etc, there is no reason to trade though direct market access. Retail traders tend to trade at less than $100 per pip /point, and CFDs are made for that. CFDs provide one way favorable market liquidity. Extra liquidity at critical market times, and all the liquidity that the small retail trader will ever need. This means security in trading, enhanced trading conditions, and best filling price. There are many good CFD brokers to choose from, but even average rated CFD brokers are still superior to non CFD ones. Moreover, the professional traders who trade through these CFD brokers are very demanding, and want the best of the best. And while welcome bonuses and incentives are welcome. It is actual trading in demanding conditions, where traders judge and rate brokers. Any CFD trading report written by serious traders is bound to be impartial, realistic, and provide specific details. These traders are very street-wise and rate all brokers very fairly. They have also been through the trading practices of older generation non CFD brokers, where issues such as frequent slippage and requotes were common. So nothing can escape their scrutiny for too long. The fact that these traders chose CFDs as their favorite trading instruments speaks volume about CFD trading in the real world. Where trade size matters, and where live trading has to be as dependable as demo trading is. But there are natural limitations, CFDs will deliver all their beenfits for trading up to $100 per point / pip. Which is an unreachable limit for all retail traders. One is bound to have made 10s of millions of dollars before reaching this limit.
Online CFD Trading is the Natural Evolution of Retail Trading
Online CFD trading is facilitated through various good CFD brokers. And it was only a matter of time for that to happen. Now all traders are demanding, and the excellent performance of CFD brokers is forcing all other types of retail brokers to also improve. The problem is a non CFD broker is limited in what it can do. It can never have the level of liquidity, linear pricing and enhanced trading operation that CFD brokers have.
Choose a CFD Broker Based on Real Trader Ratings
You can safely choose your CFD broker based on ratings and feedback by real, demanding traders. The truth is out there. And this broker will also offer you a basic CFD guide for understanding the basics of CFD contracts, and help you brainstorm trading ideas. Just remember that the strength of CFDs is not in their leverage. Leverage is found in futures, options, spread betting, or any DMA broker offering margin accounts. Leverage is not big deal. The strength of CFDs is in that they can track market price very closely, enabling you to capture entire market moves, dollar for dollar. Futures, options and spread betting fail spectacularly to do that, because they have no linear pricing, And often, half the market move is missed. The result is getting a very bad filling price every time. But especially in tight range day trading, literally half the move is often missed. CFDs don't have this problem. Then compared to DMA brokers, CFD brokers offer better liquidity still, and get around exchange-imposed restrictions. For example, when short selling restrictions are imposed, DMA brokers don't allow you to short stocks, and yet at the same exact time, CFD brokers allow you to trade as normal and go short these stocks. When it comes to retail-size financial trading, there is no match for CFDs! Online CFD trading can get you above and beyond classic trading strategies.