Forex trading international opportunities do exist in real estate investing, as well as angel investing between countries. This is because these investors can take out bank loans in various currencies available by commercial banks. These loans or mortgages dominated in foreign currencies, are defined by either fixed or variable interest rates. And the investors who are also forex traders, and know what the expected trend in a currency pair is, at a fundamental level. Will look to reduce their liability by lessening the monthly repayments on these loans. This is forex trading business opportunity within the original investment itself. It simply works on the principle, that if the loan is dominated in a steadily falling currency, against the one the investor uses. Then the loan itself becomes smaller and smaller over few years. Ultimately saving the investor a lot of money. And it may sound impossible to do, but it isn't. Fundamental economic analysis and monetary policy, do provide clues all the time. These clues reveal which currency will do what in the long term. These forex trading international opportunities are very important. And what matters above and foremost are the trends in the currencies involved. The interest rates on the loans, are not much of a concern. Because when one deals with the US dollar, or the Swiss Franc. And other reputable currencies, the rates cannot deviate too much. So it's all about long term trends and nothing else. On the other hand, it is unsophisticated home owners that only watch interest rates. Commercial banks tend to lure these clients into taking out mortgages denominated in Swiss Frank, on the promise of lower interest rates. But as we saw in 2015, these loans inflated by a huge amount due to the sudden appreciation of the Swiss currency. Had they been watching the fundamental trends, they would have been able to get around that. So it's all about trends, not rates!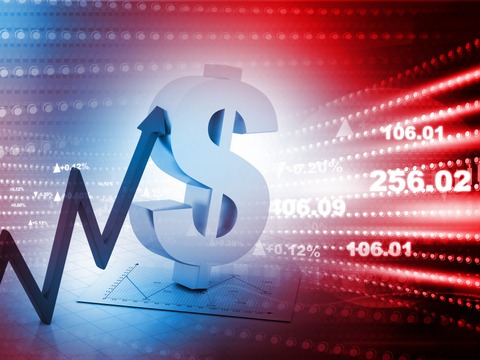 Hidden Forex Trading International Opportunities
Some hidden forex trading international opportunities also exist in various small countries, where the local currency is set to either explode or collapse. Depending on the case, the wise investor can invest in those countries, at the right time, in physical investments. Such as buying a hotel for example. This did happen in the Czech republic in the 1990s, as the local currency was too cheap. And started to slowly appreciate. Now actual forex trading and CFDs are still relevant to such investments, because there are many small month to month fluctuations throughout the long term trends. These can be traded through leveraged CFDs and help the investor further mitigate their risks, or even make a direct profit. So in effect, trading through CFDs and even partially day trading forex live, is part of any long term investor's strategy. Because currencies do fluctuate, and CFD leverage can make these tiny movements big enough. And more importantly because one side of the trade, the risky one. Is totally covered by the investor's long term physical investment. That's why investors who also practice currency trading are ta a huge advantage. But make no mistake, all research begins with the fundamentals first.
The Best Opportunities are Never Announced
Opportunities regarding specific countries, products and currency zones, are never really announced or given as advice to anyone. Each serious investor must get used to the idea that they have to spend money on traveling, lots of money. So as to actually visit and see the potential countries one by one, and directly. Other travelers' stories cannot convey potential opportunities, because they might not be as bright as you are. Some opportunities may have to do with import-export of physical products. Where again, it all boils down to fundamental currency trends and even daily fluctuations. Those who practice currency trading will know all about these concepts. The basic opportunity in the case of an import-export business, is that two currencies may fluctuate too much against each other. But 2 identical products, in these 2 countries will remain priced 1 to 1. So for example, the EURUSD rate went as high as 1.60 once. However, some products that were supposed to be priced at $1 in the USA, and 1 Euro in Germany, remained priced as such. And when one deals in a business with illiquid, non mainstream high priced products, a big profit opportunity instantly appears.