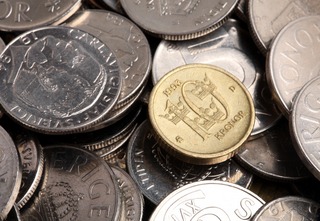 There is more to online CFD training than just learning the basic inner workings of CFD instruments. The more one learns about the markets, the better CFDs get.
In-Depth Online CFD Training is More than Preparation
Online CFD training can cover many different aspects, not directly related to CFD trading. But these aspects of trading are directly related to specific price moves that the financial markets make. And because other instruments fail to properly capture these moves. In any volatility environment, the linear pricing of CFDs comes naturally to mind. That's why many stock and forex trading educators use CFDs even in their examples and training materials, even though the main subject is not about CFDs. Moreover, the importance of linear pricing can be so critical at times. So that it makes all the difference between profit and loss, in a trading system. So CFDs and market moves need to be taken seriously, as well as the pricing nature of non CFD instruments.
Online CFD Training is about Being a Different and Better Trader
Many price moves in the markets are obvious and easy to spot. These can be traded through CFDs. But there are also less obvious price moves, such as in the case of enhanced forex scalping. And CFDs are the only way to trade, at least for the vast majority of traders who are retail traders. Online CFD training can help you identify your weaknesses against a confusing market. How to manage risk through hedging, and much more. Especially in scalping, hedging even a single risky trade, for just 30 minutes can prove vital. As most scalpers make a lot of money through the trading week, from Monday to Friday, only to lose 70% of these profits on the last Friday scalping trade. You only need to hedge one such risky trade per week, and that 70% loss can be avoided. Good CFD training provides the basic brainstorming ideas for developing such trading methods! You will be able to implement these methods in your CFD trading account, soon after understanding the markets and the basics of CFD instruments.
Stay away from Big Promises
Courses that have fancy tittles so as to impress you, and make you believe all kinds of things, are useless. Such courses will have you believe that they are all about picking entry points in the markets, and that you don't need to focus on CFDs and market basics. But all new ideas are born upon basic principles. Because every student has slightly different understanding. Online CFD training is not really about picking obvious entry points, or using advanced CFD trading software products. It's about teaching you to think originally, through brainstorming ideas and principles. Even though many have seen those, only a minority of traders uses them creatively. In wise CFD training, there is no free lunch, there are no silly promises. Just the key ingredients for trading success.