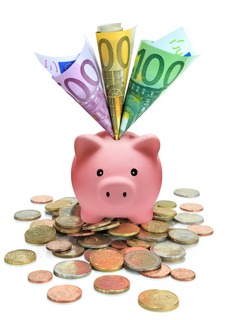 Online forex trading in the US does need to evolve, and regulatory restrictions need to be lessened. Trump is likely to act on these issues and improve things.
Online Forex Trading in the US Needs More Flexibility
US traders are faced with various restrictions when it comes to online forex trading. Leverage is limited to 50:1, and access to top CFD brokers is restricted due to the current regulatory environment. Every forex trader in the US wants to see these restrictions lifted. They all know that they sometimes need higher leverage, even a 100:1 leverage can make trading much better than at 50:1. And then there is the mystery of online CFD trading, which most US traders don't know. European and Asian traders know about CFDs and their unique benefits. Which are basically pricing linearity and top liquidity. So good are these benefits in CFDs that they are not found in any other trading instrument. Hence US traders are either oblivious to the facts, or know about CFDs but are simply unable to change current regulation imposed by the SEC. It is clear though, that if Trump is elected in the November 8 election, things may get on the way for a change. So that the SEC will finally review all regulation. Starting from the stock market, liquidity risks, and reviewing all that needs to possibly be changed. So derivatives, CFDs and leverage restrictions will be reviewed as well, as these are part of the market after all. Forex brokers and reputable CFD brokers based in Europe will welcome such changes. And ultimately, things will get better for everyone involved in retail size forex trading. As all these brokers, ECN, STP and market makers alike, always look for ways to improve trading efficiency.
Online Forex Trading Needs Good Regulated Brokers and More Trading Options
Traders involved in online forex trading want to have regulated brokers. But they also want to have more flexibility. Which means that in the case of US forex trader, higher leverage and CFDs must be made available. Online forex trading without the use of CFDs at all, puts these traders to some disadvantage straightaway. Then there is commodity trading, where also CFDs offer some unique benefits.
Shorting Stocks in the Stock Market
Playing the short side is almost impossible in the US now, at times when short selling restrictions are imposed. Traders are not allowed to short the stock directly, hence can only trade futures. But futures are priced in such a volatile, and biased way. That small movement trading becomes almost impossible. And large size movement on the stock price cannot be captured in full either. CFD stock traders on the other hand, based in Europe or Asia, can come into the market during the time when short selling restrictions are imposed on US traders. And they can capture the entire price drop, on any stock, big or small drop. And the trade is so linear and effective, that profit is maximized to the maximum degree possible. Access to online CFD trading can put US traders on an even playing field as all these other traders.