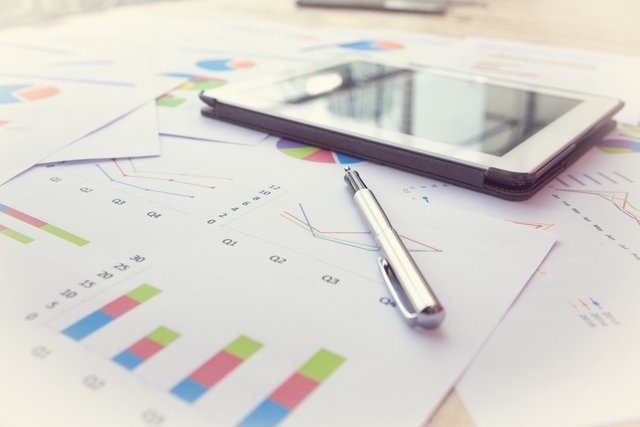 Using a forex calculator to profit wisely, it's about assessing data and seeing patterns no one else can see. Patterns visual chart inspection cannot reveal.
A Forex Calculator to Profit from Hidden Patterns
Using a forex calculator to profit from hidden market patterns is not a new thing. Many strategies rely on this concept, because visual chart analysis is not enough. Every market, every foreign exchange currency rate is continuously changing. A market may be overvalued or undervalued at specific times, offering possibilities for arbitrage trading. Or simply for getting a better entry price. By doing numerical analysis on certain parameters traders can figure out profit margins as well as other data. Data that can be used in more advanced probability analysis. But as far as getting a better price, simple numerical analysis can get the job done. This is why traders use calculator spreadsheets and apps in assessing market conditions. Forex trading platforms come in with basic calculator tools, LSS pivot tools and more. But the more advanced tools are usually developed by traders themselves and are first tested on a spreadsheet. Because there is a long learning curve where by error and trial, and fine tuning, adjustments to formulas are made. Arbitrage and hedging traders are bothered with valuations, especially in carry trade strategies where the complexity is enormous. But so is the earning potential too. Because in the carry trade strategy one has to calculate pip value, interest rate margins, and hedging protection all at the same time. Complexity is phenomenal, and yet calculators come to the rescue. Since they can do all routine calculations fast and accurately.
A Forex Calculator to Profit through Hidden Global Opportunity
A forex calculator to profit from factors such as interest rates and price asymmetries is exactly what carry traders are after. How they do it remains a mystery. But basically it is possible because global markets are not 100% efficient. There are profitable patterns that are either unexploited or simply being exploited by small individual traders, so the margins never cease to exist. No forex trading strategy is as impressive as the carry trade, because the level of complexity is so great. So great that a small retail trader can actually out-think even large hedge funds and investment banks. This is because single minded people are more productive in their thinking than teams of people working in highly procedural environments. And it's no wonder, since all great math breakthroughs come from single individuals and not from teams of people. More specifically, complex math problems are impossible to break down to smaller sub problems, so that many people could solve them. As a result, the greatest carry trade strategies remain a mystery, but they do exist. And their creators use calculators utilizing mathematical formulas. This is how they are able to hedge market risk in carry trades. In ways that we can only dream about. And while we all want to learn how to trade forex better and more profitably, the nagging thought remains. The thought that visual chart analysis alone is not enough to really see the markets.Global opportunity is hard to define, because it spills from one market onto another. From stocks to bonds, from currencies to commodities and so on…