A Highly Charged Week Comes To An End With The "Hawks" Out, USD Parks.
By Kenneth@Xtrade
- on June 21, 2019
---
A Highly Charged Week Comes to an End with The "Hawks" Out, USD Parks.
It has been interesting if not exhilarating then confounding for all market participants. As Traders and Investors ready to close their books for the weekend.
The day is still young in some parts of the world with opportunities to put one's account in a positive ROI abound. As always the trick is getting the timing right, emotions in check, money management in place and clear visibility as further as possible into the future to enable strategic and concessive strikes with minimum "causalities" i.e. losses.
Amid the drivers of today's trading trends, likely (Profit-taking and the Smell of Blood). As others look for peaceful resolutions other are conniving fuelling up tensions that could escalate to War between the US and several fronts, recently it could be with Iran. Rumors in some of the tabloids suggest US president Trump downplayed the recent shooting down of a US Surveillance Drone near or over the skies of Iran. Then approved a military strike on Iran before withdrawing this.
Naturally, we don't subscribe to either side but to reason and how these Geo-politics affects our button line when it comes to trading and investing.
Meanwhile, Sweden and Finland take the day off to commemorate Mid-Summer Day.
The USD has been down trending ever since Fed Chair J. Powell, gave a dovish outlook at the previous Fed Rate Decision.  The DXY, US Dollar Index was caught trading between 96.70 heading to 96.50 and perhaps below. By the time of print, it stood at 96.63 down 0.01%. Hence with the USD down Markets will be witnessing other Majors, stage a rally against the USD together with the Commodities and Stocks and the Yields grow.
Global Stocks: By Asian close, it was seen mixed with bullish undertones in the gathering momentum for the EU and most likely US Markets.
USA30: The Dow was spotted up 0.06% around 26,757.0 by 10:11GMT. Trading between 26,684.0 – 26,789.5 With the US Existing Home Sales and other reports on tap, knee-jerking is expected shortly before and after the reports are announced. The Technical analysis reports reveal the Resistance Levels at 26.800.00 and Support Levels at 26.550.00.
UK100: The FTSE tacked on some gains with a lot of help from Oil. As the FTSE listings contain several, Oil manufacturing and processing companies. However, upside may not be sustainable for this reason traders are often faced with what the assume to be conflicting data when in actuality the data could be bits and pieces of from a cycle of events with various analysts examining the trend lines from several angles in hopes to capitalize on them. By 10:15 GMT UK 100 had already began shown signs of losing some of its gains from highs of 7,388.5 heading towards 7,334.0 down 0.83 % at 7,372.8
Germany 30: Woke up to the upside of things caught trading between 12,275.2 -12,407.8 up 0.35% at 12,405.8 by10:15 GMT. Just about the time when the German Manufacturing PMI and other EU/German economic reports are due. Should these reports turn out positive the uptrends for the DAX 30 could come to an abrupt stop or even selloffs and the EUR picks up more steam. For an exhaustive comparison observe our findings from the technical analysis by the Asian Market Close and EU Open: Resistance found at 12.470.00 and the Support levels note at 12.290.00
Italy 40: The Italian FTSE was spotted at 21,367.50 up 0.10% by 10: 16 GMT. Ranging between 21,217.50 -21,367.50 with trends rallying in such a manner prudent traders should be ready for reversals and corrections at any time. This is when your STOP LOSS and TAKE PROFIT features come in handy. For posterity, reasons let us also note the technical thresholds as follows: resistance levels at 21.590.00 and support levels at 21.030.00.
Commodities:
From late Wednesday the uptrends for most of the commodities had persisted with occasional corrections many investors and traders on Oil and Gold books profits that put their accounts in a positive ROI. Except for the few that were caught to bearish or too bullish with either excessive reliance on either the fundamental or technical indicators, without combining the two for better positioning.
Oil: On Thursday WTI Crude oil prices surged to 57.71 close to our technical threshold reported for the day at 57.80 only to close at 57.07 Today with mixed reports on what could add to ME, Middle-Eastern Tensions as Iran is reported to have shot a US drone. Oil sells are pushing prices up. However, ahead of today's Baker Hughes Rig count and other US economic reports this asset is going to be on the electric slide. Seen Trading at 57.17 by 10:00 GMT ranging between 56.66 -57.77 up 0.18% at the time. Our Technical Analysis seems to be in agreement with the fundamentals with Resistance Levels noted at 57.80 and Support Levels at 56.60 this is almost 8.7% rise throughout the week.
Gold: Was trading at 1,392.75 up 0.31% and ranging 1,386.15-1,414.95 for me it is emotional to see the precious metal cross the 1.4k psychological threshold which we have been talking about since mid-February. The Question is will it be sustained or expect corrections downwards? The latter may be true. Note the Technical coordinates as follows: Resistance 1.410.00 and Support Levels at 1.375.00
FX Market:
The USD had lost its mojo given way to others to stage a comeback. However, there are loopholes in this course.
USD/JPY: With this pair, the USD fell closing at 107.29 Thursday, the day range is set between 107.05 -107.53. by this time the USD had made a recovery of nearly 0.19%. These Technical Thresholds maybe warranted Resistance Levels: 108.100 Support Levels: 107.250
EUR/USD: The pair trades between 1.1283 -1.1318 up 0.10% at 1.1302 while the technical signals the resistance levels at 1.13380 and support levels at 1.12500
GBP/USD: Perhaps in anticipations of a downbeat Public Sector Net borrowing report on the way the GBP lost grounds. Well, the GBP is on shaky grounds with Brexit and the run for a new British Prime Minister. The pair was observed trading between 1.2643 – 1.2725 at 1.2672 by 10:00GMT. In and out of gains.
The Cryptocurrencies.
Another weekend is here and guess what am thinking? Right, I think it going to be another bullish week for the cryptocurrencies again. The BTC/USD pair is up 5.62% trading between 9,277.7 – 9,860.0 could the 10k happen this weekend?
Have a good one!
Further details, please visit Xtrade.com. You may also leave your comments below.
Related links: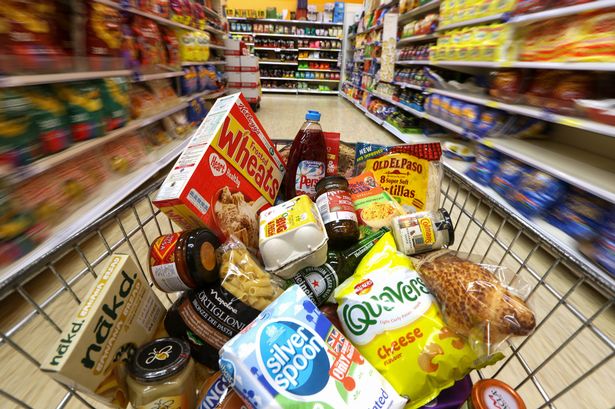 October 17, 2019
Kenneth@Xtrade
Brexit & Q3 Earnings Report with Data Deluge.
---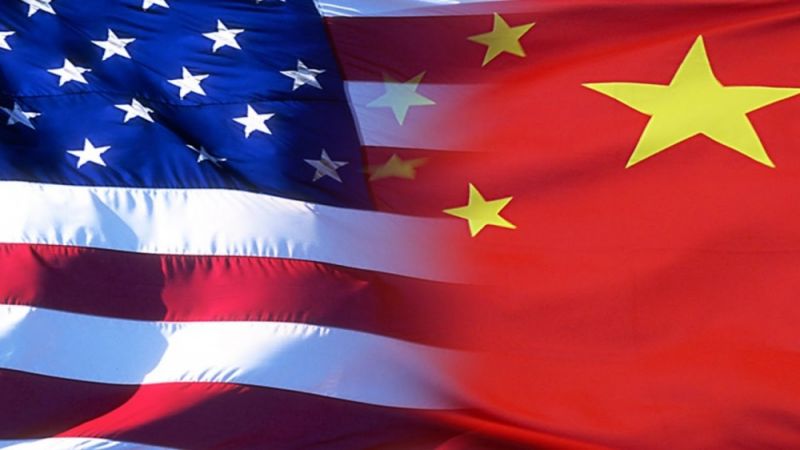 October 10, 2019
Kenneth@Xtrade
The Trade War US & China Market Warp.
---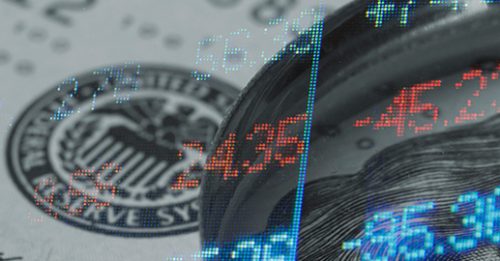 October 4, 2019
Kenneth@Xtrade
US NFP Cooks. Market Gyrations Remain Choppy. US Trade Tariffs For EU Is On.
---