Friday Profit-taking US. NFP Non-Farm Payrolls Jobs Report, Oil's Downfall and More On Q1 Earnings reporting.
By Content-mgr
- on May 3, 2019
---
Friday Profit-taking US. NFP Non-Farm Payrolls Jobs Report, Oil's downfall and More on Q1 Earnings reporting.
Well, as usual, while some are getting apprehensive others are excited strategizing and scalping positions as market participants await the results to gauge the US economy's strength Via the NFP jobs report. The ISM, Institute of Scientific Management various report on PMI, Service PMI, etc. Naturally, The Baker Hughes Rig Count will be scrutinized to monitor the expansion or heightened US Oil production levels.
In closing the week, the Earnings itinerary is laced with about 71 Q1 corporate announcements from Investments houses in the likes of Gladstone Investment Corp as well as tech companies like Supercom Ltd, iGambit Inc and ADIDAS etc.
Before we digress let hone in on what is driving the market at the time of print and possible expectations.
Following the Fed's decision to hold interest rates at 2.50% on Wednesday and dash any strive surrounding the FOMC's intentions to ease. i.e. weaken the USD slightly. The Dow (USA30) slid. While the USD soared. By way as the USD maintains ground risk appetite increase and it also become expensive to hold on to the commodities adding to the pressure on Oil and Gold.
Noting that at the time of print 10:45 GMT the USD was high with the DXY the dollar index which measures the strength of the US vs a bunch of other currencies indicated hawkish undertones trading up from the EU's open of 97.83 up 0.14% trading around 97.97 possibly crossing over to the 98.00.
 Some Analysts and traders developed the habit of using Wednesday's ADP Automatic Processing Data to predict the possible outcome of the NFP. Since it had been found to be correlated for many years until recent months when markets observed noted a slight deviation. Meaning if the ADP gave a reading of some 275k vs 181k. supporting the USD significantly that day up to now. Could the NFP which is also forecasted to reveal that approximately 181k new jobs were added this month may surprise to the upside. Most of you know already not to just consider the NFP numbers but to also evaluate the Participation Rates, Averaged Weekly Hours and the unemployment rates are all crucial if you are to leave your books open during the weekend.
The Greatest upside movement would be if the NFP reports over 200k new jobs Strong upside move will be seen into the weekend. if a drop below 150k is seen it going to be a pull to the downside. anything else would lead to knee jerks. posing as abrupt profit taking opportunities or Quicksand for those who snooze.    
Global Stocks:
I think we could safely say the markets are teaming with excitement. Asian closes mixed to the upside, EU shares prepares to climb or at least makes up for the previous seasons losses. And Wall street is likely to follow suit do a degree, hinged on the NFP report.
USA30: After shedding almost 163 pips in the last session the Dow makes attempts to recover trading up 0.24% however, still below its 14 day highs in a range between 26,246.0 – 26,349.5
UK100: Was caught up 0.83% trading between 7,293.2 – 7,362.5 upside movement may be challenged.
Germany 30: Was seen 0.38% up from the day's open of 12,342.9 likely set to trade in oscillation between 12,325.8 – 12,420.0 thus scalping techniques could be handy when trading on the momentum of DE 30.
Italy 40: Lost about 180 pips of its weight in previous session. Currently spotted in recovery mode trading bullish in a tight range between 21,242.00 – 21,337.50
Commodities:
Oil: Seeing that our perception of oil from Thursday's post is still valid.
"The rise of the USD and the surprise built up of WTI Crude oil inventories sent prices down crawling between 61.80 – 63.68 upsides now are going to be determined partially by OPEC and US interactions, The NFP report, and Baker Hughes Rig count".
The few things to update are the day's likely trading range 61.30 – 61.91 and to added that OPEC Sectary General Mr. Mohammed Barkindo's recent statement in favour of OPEC's efforts for a unilateral price stability remains to be tested. For now, oil slides maybe touching the $60 bbl. is possible.
Gold: Has decide to take it easy staying near familiar territories to the down side. Trading between 1,270.25 – 1,273.75
FX Market:
If classical correlation and inverse correlations where to be of good reference. We could draw conclusions that with the USD, gaining as the DXY suggest other currencies may be down trending unless some local fundamentals keeps them supported.
GBP/USD: Was spotted down 0.28% between 1.3044-1.2990
EUR/USD: The pair was observed to have dropped their trading range to be between 1.1182-1.1144 that was a 0.26% drop by the time of print.
USD/JPY: The USD remains bullish here. However, from passed experiences this pair could display acute symptoms and the market nears the NFP announcement knee jerking and sideways trading is expected.
The Cryptocurrencies.
As we roll into the weekend with all the price action advancement specifically to the BTC seen 5.78% up and climbing. Some are asking whether further upside is sustainable.
My replay is always YES as a crypto enthusiast. However, the caveat is always in what time frame and to be sensitive to market sentiment and dynamics to appreciate the positioning one chooses to open. The BTC/USD pair were noted reaching resistance levels of 6,145.0 while the support is set at 5,691.0 that is above the phycology support of 5,600 and above the 6000 Resistance the question is could the remain throughout the weekend? My guess is 5,900-6,060 could be the bouncing spring.
Have a wonderful profitable or reflective weekend.
Further details, please visit Xtrade.com. You may also leave your comments below.
Related links:
May 10, 2021
Content-mgr
Painfully Wasting Your Ad Budget? Get Help!
---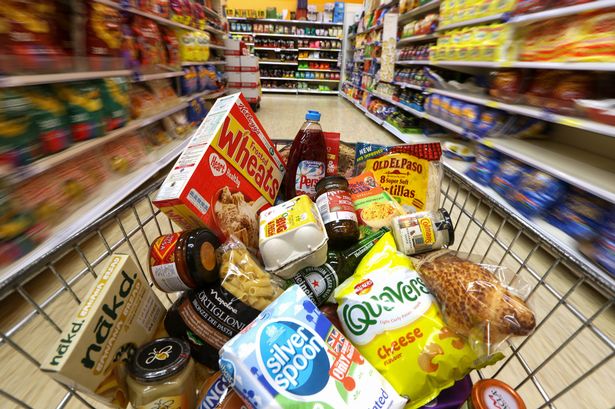 October 17, 2019
Content-mgr
Brexit & Q3 Earnings Report with Data Deluge.
---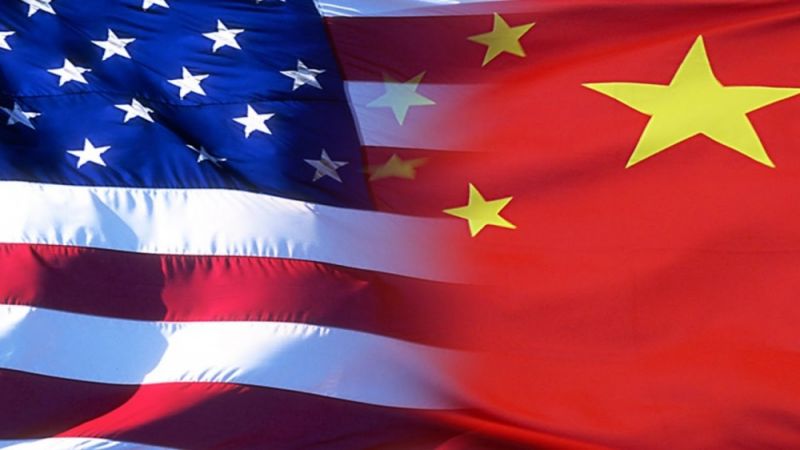 October 10, 2019
Content-mgr
The Trade War US & China Market Warp.
---