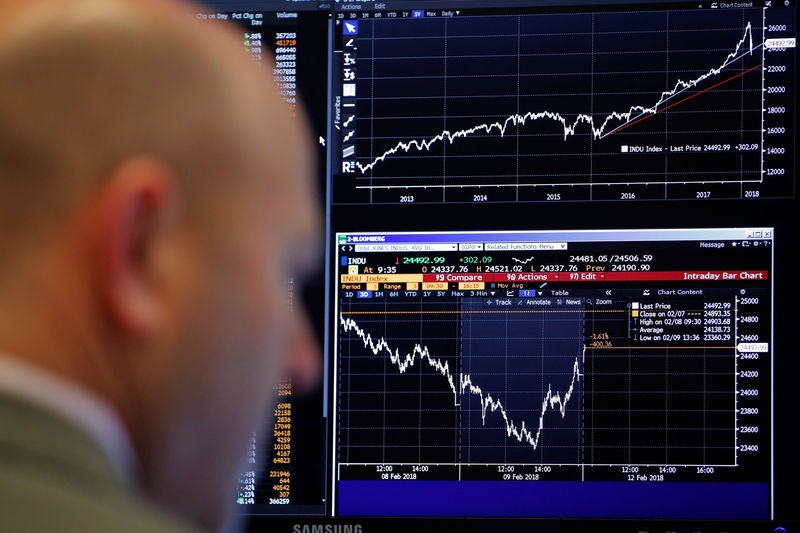 The dollar rose to the day's highs against a basket of the other major currencies on Wednesday after data showing that U.S. inflation rose more strongly than expected in January. This consequently led Wall Street traders to jump out from U.S. stock futures with price drop around 1% on Wednesday.
U.S. consumer prices gained 0.5% from a month earlier and to 0.3% on a core basis, with core inflation posting its biggest gain in a year! Investors are  convinced now that Federal Reserve will raise rates twice this year as inflation firms, and an increasing chance of a third rate hike.
The inflation figures for January had been keenly awaited after signs of wage growth in the most recent US employment report rattled both bond and equity markets this month. The annual rate of inflation rose to 2.1% in January and to 1.8% on a core basis the Department of Labor said. The inflation data had been hotly anticipated after fears over rising price pressures and thus a faster rate of interest rate increases triggered the initial selloff in global equity markets two weeks ago.
Anyhow, the euro fell to the day's lows against the dollar, with EUR/USD losing 0.46% to 1.2293 after earlier rising to a one-week high of 1.2393.
Sources: 
https://www.investing.com/news/forex-news/forex–dollar-hits-days-highs-as-us-inflation-rises-1245223
https://www.investing.com/news/stock-market-news/futures-point-way-higher-before-inflation-1244648
https://www.investing.com/news/economy-news/traders-add-to-bets-on-fed-rate-hikes-after-inflation-report-1245417
https://www.ft.com/content/6800e2e6-116e-11e8-8cb6-b9ccc4c4dbbb
https://www.ft.com/content/7503afc2-10f2-11e8-8cb6-b9ccc4c4dbbb