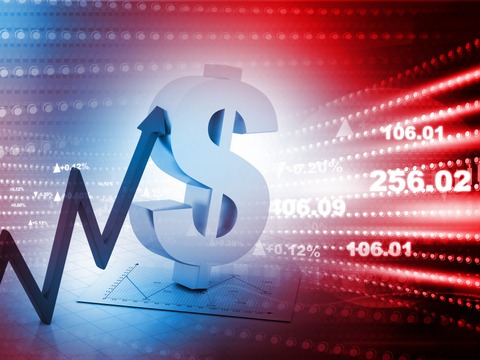 Following Thursdays Market bloodbath. Traders are still on edge, however, looking to decipher the throng of economic reports coming out of the Euro-zone and later at the US jobs report for direction. On the financial calendar docket due to be released are the following: The French Industrial Production (MoM), Italian Retail Sales (MoM), UK's Halifax House Price Index (MoM) followed by the EUR's GDP Euro-group meetings. Then a deluge of US reports namely, Non-farm payrolls. Amid speeches from some FOMC members like Mester, and Kaplan, Canada will also report on its Ivey PMI.
Commodities:  In the commodities arena, the Metals and Oil were seen correcting to the upside following their slide the previous day.
Crude oil WTI was seen between 67.70 – 68.08 up 0.31% by the time of print 08:35 GMT.
Although the EIA, reported a draw of – 4.302M vs the estimated -1.294M prices dropped almost to the $66 bbl before making correction ahead the EU Market open. Price sagged due as result of 1. A built-in Gasoline Inventories, 2. Emerging Market woes, 3. Trade tariffs saga and 4. India and China's wish to pursue Iranian Oil despite the US-led sanctions. Currently, prices are bullish ahead of the Baker Hughes Rig Count which stands at 864
The Gold spot rallies cautiously between 1,203.60 – 1,209.00. as the USD takes a breather ahead of the NFP reports. While the XAU/USD jumps in and out of gains from 1,198.42 – 1,203.59. Silver and Copper were unable to get out of the bearish zone.
Global Stocks: After the bloodbath the market was plunged into, due to impending or possible enactment of the $200 billion which President Trump is considering to impose on Chinese goods, a stalemate between Canada & US on the NAFTA retweaking, and Trade tensions in Europe amid driving the Tech giants like Facebook, Twitter and Amazon amongst others to testify before Congress and the plunge of Nike stocks since the Colin Kaepernicks promotion has rattled Global markets not to mention. The dire situation with emerging markets.
The earlier rise in the EU shares may not last, as investors aim to take profits before the weekend and fears of heightening trade tiffs plague sentiment. Asians shocks are still in bearish terrain. and the 7 companies reporting on Q2 earnings are likely not going to have any major impact.
FX Market:
Thursday's Economic reports from the US were mostly disappointing. The ADP Nonfarm Employment Change came in at 163,000 vs. the estimated 188,000 this report which is usually correlated to the NFP, may have dampened investors mood to seek other avenues.
Cryptocurrencies:
About 87% of the tokens were bullish XRP, Ripple was adopted by TransferGO a London based crossed border payment solution elevating share prices. Other Currencies were looking for support.
For further details please visit xtrade.com. You may also leave your comments below.