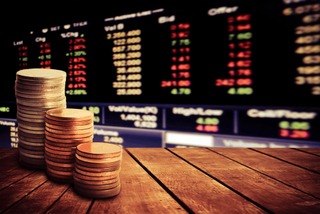 Tuesday Tango, The Markets are witnessing corrections and change of trends while the China-US trade tariffs morph into the unknown. Meanwhile, US sanction against Iran is going to take effect today despite pleas to US President Trump from allies amid Wall Street gains
Global Stocks:
While Earnings Reports dictate the pace of triumph for Global markets. On Monday Netflix and others Wowed markets with upbeat reports which lift not only the US Shares, however it impacted the Asian and EU stocks in a Bullish way. Today with some 383 entities scheduled to report their Q2 earnings including name such as CEVA Inc.( CEVA), Crocs Inc. (CROX), Bluerock Residential Growth REIT Inc. (BRG), Avis Budget Group Inc.( CAR) and others. Investors are banking on another positive run for Global markets.
The Earnings report on Monday lifted wall street and gave Asian Stocks a boost which was reflected on EU shares.
Currencies:
Commodities:
Gold surged Tuesday morning trending in a range of 1,215.60 – 1,224.30 should the USD continue to recede XAU/USD could climb above 1,216.21 resistance level if not remains tight between 1,207.41 – 1,216.21
WTI Oil price also rose on by 0.54% above the $69 handle ahead of the day's API American Petroleum Institute Report on weekly stockpiles Crude oil prices are seen oscillating between 68.81 – 83
 Cryptocurrencies:
By Friday the Cryptocurrencies were nose-diving and unable to sustain consistency.
BTC fell below the 7 k handle only to regain some ground. BTC/USD was seen trading from 6,847.0 – 7,150.0
For further details please visit xtrade.com. You may also leave your comments below