It's A New Day. Market Participants Will Be Digesting & Reacting…
By Kenneth@Xtrade
- on June 18, 2019
---
It's a new day. Market participants will be digesting and reacting… to a deluge of US and EU economic data. Including more speeches from ECB President Mario Draghi and BOE Governor Mark Carney. It that was not enough the traders prepare to embrace the Q1 earnings report from the likes of Adobe Inc. Cherokee Inc. Cornerstone Building Brands Inc. and some 15 other.
While the Brexit front quiets and Chinese-US Trade talks in parking mode. Could the US economic reports change Jay Powell's stance or encourage his remains to be seen. In the meantime, investors expect a bearish statement from the Fed chair open up the door for future rate cuts if and when warranted. The Dollar Index, DXY was spotted trading between 97.37 – 97.75 up 0.16% at 97.72 around 13:00 GMT.
Global Stocks:
Were bubbly The EU and US are pointing to uptrends. The EU stocks climbed on Mr. Draghi's statements this morning which acts a notification to in act more stimulus into the Eurozone. Something He, Mr. Draghi thought to have rolled back a while ago. The US is also bullish head of the Fed meetings rallying roughly 150 pips.
UK100: Opening at 7,300 the technical indicators reveal there could be a rally up to 7,4010.00. However, by the time of print the FTSE 100 was arrested between 7,336.8 -7,273.8 down 0.46% pay attention to the rebound possible during the US Open. Prudently gauging the 7,380.0 as possible take profit while aim for as close as possible to the 7,410.00 which could be delayed.
Germany 30: Following the Asia close and EU open the DAX 30 was observed at 12,214.0 up 1.09% trading between 11,984.3 and 12.189.5 should there be a delivery of supporting news the asset would continue climbing past the technical resistance of 12,200.00 possibly 12,260 or more. At which point traders may want to turn on the downward correction alerts in order not to get caught to bullish is a position. In which case the extreme case of selloffs could lead us to 11,955.00 support levels.
Italy 40: By the time of print 13:00 GMT. The FTSE MIB was recorded to have opened at 20,472.00 and managed to tack on 0.41% in gains. The resistance level was 20,732.50 with more room to grow as it was already standing on 20,732.00. You may notice the discrepancies of our earlier forecast which was to ranges between (20,385.00-20,690,00) obviously for those in Australia and Asia am sure you had a blissful morning thus far if you bought these stock early Tuesday. FYI the current support is at 20,367.50
USA30: Wall Street was given all the reasons to rally. Ahead of the FED meetings in which a likely tone would be set to reverse recent rate hikes or keep them under close tabs. Meanwhile, Facebook shares climb helping USTECH initially technical analysis pointed to 26,200.00 as the resistance of the day and 25,900.00 as the support. However, by 13:25 GMT the Dow was indicating signs of a breakout from the resistance levels, up 0.31% at 26,218.0 and ranging between 26,076.0 -26,231.0 with more upside in view.
Commodities:
Confounded by market dynamics the commodities shift from low gear to up gear so rapidly investors that flicked or are spread betters too emotionally charged, or is it just a game of touch during these uncertainties of Trade war hype and counter-reactions. Whatever your take be cautious however make it count where it matters.
Oil: Ahead of the day API American Petroleum Institute's weekly stockpiles report, the market expects some serious knee-jerking or complete reversals of trends either to the upside around $54 bbl. or to the downside slightly above the $ 50 bbl. to be precise technical analysis suggests 53.10 as the Resistance of the day while 50.95 is taken as the support. By the time of print, it was at 51.86 up 0.59% ranging between 51.67-52.26 and looking for a reason to fly out of this nest.
Gold: The USD was climbing so Gold should have parked however, Hedging is ongoing especially ahead of the Fed minutes. Hence Gold was spotted at 1,349.05 up 0.40% ranging between 1,342.15 -1,351.55 There is a high chance it will break out of this resistance level for a brief moment. It is important to note what the technical analysis pointed noted (1.344.00 and 1.326.00) which was already breached by 13:30 GMT
FX Market:
The EUR and GBP are pressured down together with other majors such as AUD, & CAD. With the exception on the JPY.
GBP/USD: The technicals pointed to Monday's support level 1.2577.5 as the day's resistance by the time of print. The pair was caught 0.05% down at 1.2526.00 trading 1.2545.0 & 1.2514.0. the technical resistance for today maybe farfetched. However, the support is in line estimated to 1.2518.0
EUR/USD: Once again the technical analysis may reveal a wider trading range of 1.12500 and 1.11900 similar to Monday's. On grounds, the EUR sheds 0.21% to 1.193.00 trading from highs of 1.1243 and aim for 1.1181 if nothing changes. But Mr. Draghi will be speaking thus the gravitational pull remains substantial.
USD/JPY: Today the USD relinquished the wheel to the Yen. However, trading was not in the up and lower 108. Similar to Monday range. In fact, it was seen at 108.32 trading from 108.60 -108.20 down 0.22% Technicals earlier at Asia market close put the resistance at 108.70 and the support at 108.03 this is not much deviation from the current values.
The Cryptocurrencies.
Whatever, pill the Cryptos took is working for now. Yes, we should be cautious as volatility abounds. However, after an impressive climb of over 300% in recent days, Attention must be given back to the cryptocurrencies. The BTC/USD pair trades 9,051.9 – 9,490.0 and knee-jerks often around 9,171/9,172 slight downwards corrections will be seen. But not in the panic spree some have become accustomed too.
Am almost confident am stick my head out, on the "guillotine" on this one.
"With a caveat. As you can see for yourself the 9k is here the question is, what's next. I say a bit of knee jerking and then, Hello 10k."

Kenneth@xtrade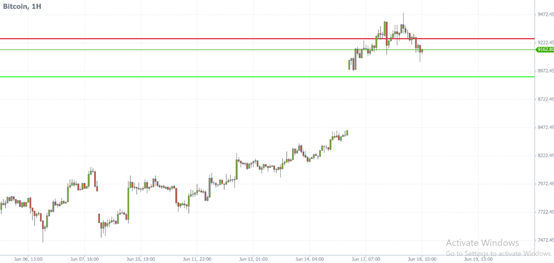 Trending: are also Snapchat shares are livid between 14.25 -13.50 Boeing, Airbus Tesla, Telstra, Adobe Systems Facebook and it FAANG members (ie Amazon, Apple Netflix, and Google)
Further details, please visit Xtrade.com. You may also leave your comments below.
Related links:
May 10, 2021
Kenneth@Xtrade
Painfully Wasting Your Ad Budget? Get Help!
---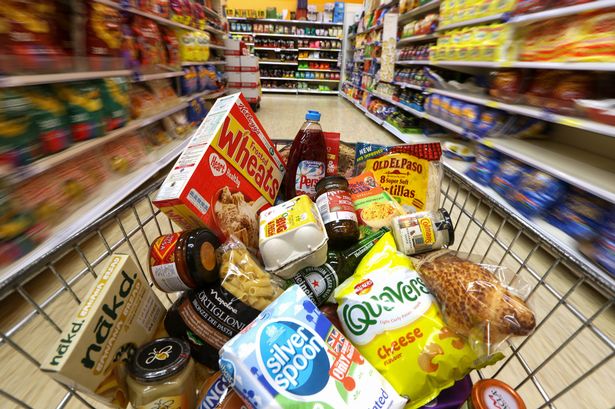 October 17, 2019
Kenneth@Xtrade
Brexit & Q3 Earnings Report with Data Deluge.
---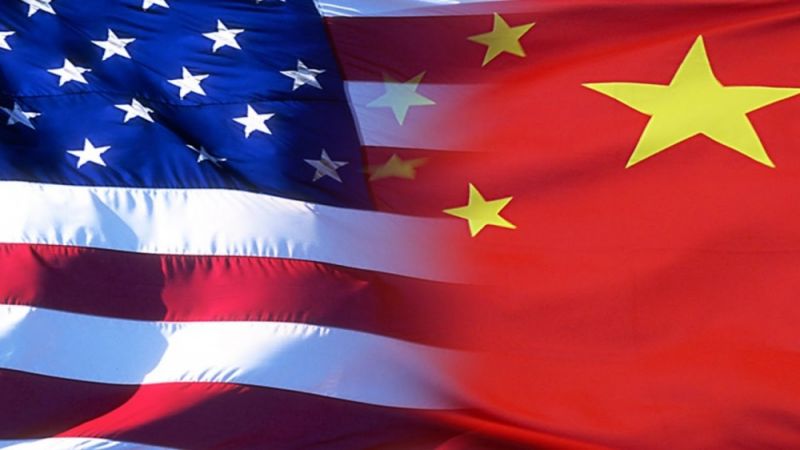 October 10, 2019
Kenneth@Xtrade
The Trade War US & China Market Warp.
---