It's another NFP Non-Farm Payrolls Day, Laced In Profit-Taking Post 4th July.
By Kenneth@Xtrade
- on July 5, 2019
---
It's another NFP Non-Farm Payrolls Day, laced in Profit-Taking Post 4th July.
Some market participants were under the impression today the USD, would be piping down from yesterday's rally. However, the greenback was seen maintaining its grounds verse a bunch of major currencies at least by the EU market Open.
Traders are taking advantage of the market calibration Ahead of the Day's US Non-Farm Payrolls report, which has become a leading indicator in gauging the US employment sector and its impact on the USD in correlation or inverse correlated to other assets. Last month the NFP disappointed with only 75k new jobs added. This time the forecast is for 160k no major movements are expected unless the report exceeds expectation above 180k or below 130k. while monitoring the Average weekly hours in combination with the participation rate. The ADP Automatic Data Processing report which provides insights into the private employment sector and a prelude to the NFP was disappointing coming out as 102K instead of 140k. Traders are on the defensive.
The Canadian IVEY PMI, Purchasing Managers Index.is also on tap, providing some insights into the current status of the Canadian economy.
Meanwhile, Venezuela is out trying to commemorate it Independence Day (Cinco de Julio) amid turmoil, political tensions and sanctions in comprising to the US 4th July, this isn't going to be jubilation for most Venezuelans.
Profit Taking
Friday's as you know is dubbed the "profit – taking day" as, most day traders, spread-betters and some hedge funds close their book for the weekend. This leads to selloffs in assets which had a good treading session throughout the week. And open the door usual to the safe-havens as investors look for ways to safeguard their positions and investments over the weekend.
Global Stocks:
Were seen under the hammer of profit taking in a loaded economic calendric day. Most of the global stocks were down trending by Mid-Day GMT. China's comments that "There will be no trade deal until existing tariffs are stripped" May have delivered the wake-up slap some investors anticipated that the path to a trade deal between the two big economies still has some mountains to climb. The effect is trader's selloff the stocks.
USA30: After impressive climbs, the Dow was seen panting out of breath. Trading down 0.14% at 26,938.5 slowly heading to lows of 26,919.5 from highs of 27,003.5 In case the NFP disappoints the stocks may really back up. Take the technical threshold into consideration where the resistance levels are marked at 27.115.0 and support levels at 26.850.00 meaning from 08:00 GMT till the about 30minutes before the Jobs announcement the Dow will be knee-jerking down.
Germany 30: Caught down 0.41% at 12,579.5 and trading from 12,631.5 skidding to 12,573.2 the DE 30 is interesting today as our technical analysts reveal the could be two potential support levels namely: The 1st support levels could be at 12.595.00 if breached the S2 could be at 12.470.00 while upside is capped at 12.900.00 perhaps too high but not impossible. That would be taking us back above the 52-week average range. noted as: (10,268.5 – 12,880.5)
UK100: Was also seen with reduced bets and selloffs abounding. At 7,516.2 down 0.32% trading between 7,511.8 and 7,546.0 the graphs point to the resistance levels at 7.550.50 and support levels at 7.460.00
Italy 40: Was seen trading between 21,947.00-22,069.50 at 21,957.00 down 0.41% by the time of print 11:50 GMT The expectation is for it to oscillate between this range even the technical analysis place this cycle between highs at 22.222.00 and lows at 21.887.00
Commodities:
The USD remains relatively strong and thus it kind of overshadows the micro fundamentals which may support some upside movement. At least during these times of market murkiness, the inverse correlation between the USD and most of the commodities is apparent.
Oil:  Prices were expected to climb in anticipation of the day's Baker Hughes Rig Count. However, with the recent Comments from China on US removal of tariffs to pave way for a trade deal caps prices as global stocks also take hits to its ribs. Seen trading at 56.87 between 56.30 -56.94 down 0.77% by the time of publication it could be down over 1%. Our technical analysts agree to consider the following ranges if positions are to be left open over the weekend, resistance levels at 58.40 and support levels at 56.60. As gravity pulls WTI prices south on demand woes.
Gold: Is elusively trading between 1,413.35 -1,426.65 caught bungee jumping at 1,416.55 down 0.31% while the technical analysis places the range between 1.419.00 -1.405.00 much of a breakout from this range depends on 1. Trade negotiation rhetoric. The NFP report and how strong the USD gets.
FX Market:
As in previous years, some market participants were hoping to the other majors would rally against the US dollar. After its independence day celebration. But we guess many Americans were not overly merry to have hangovers today. The USD remains King
USD/JPY: Trading up 0.23% at 108.04 further upsides is expected in the pipelines trading between 107.78 – 108.07 The graphs pointed to resistance levels at 108.13 and support levels at 107.50. However, don't be surprised to see break out beyond the resistances by the US open.
EUR/USD: The pair was down swinging from 1.1288 heading back to 1.1256 marking-time around 1.1266 before leaping off to the deep end in my opinion. Grab your seat belts it could be steep. These revelations come from our Technical analysts who warn for support levels reaching 1.12500 and the resistance possibly to 1.12900
GBP/USD: The British pound was seen struggling to keep its footing. Trading between 1.2544-1.2588. down 0.23% at 1.2547. The technical analysis places the thresholds as follows: Resistance Levels at 1.2637 andSupport Levels at 1.2545. However, by the time of print 11:59GMT. Upside movement was questionable especially with the disappointing Halifax House Price Index coming out as -0.3% instead of –0.2% Brexit woes continues amid EU reshuffles.
The Cryptocurrencies.
Another weekend is upon us could we assume that another rally is possible over the weekend? Absolutely Yes! However, since we are not fortune tellers, we put on a prudential hat. Which says the crypto arena is experiencing "Rally &Take" the point where traders take profits after a calculated session of gains before venturing out again.
A phenomena seen mostly amongst spread betters with limit liquidity yet effective in driving directional price swings and protecting traders from over-exposure.
Tactically speaking BTC/USD was down trending. First spotted at 11,210.00 down 3.35% and expected to trade in a range from 11,922.0 – 10,776.0 our Technical analysis points to an even steep dive before any corrections a noted with the range set between. 11.400.00- 10.036.00
Further details, please visit Xtrade.com. You may also leave your comments below.
Related links: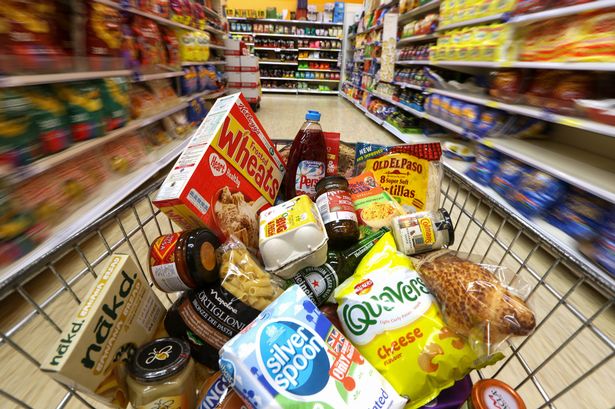 October 17, 2019
Kenneth@Xtrade
Brexit & Q3 Earnings Report with Data Deluge.
---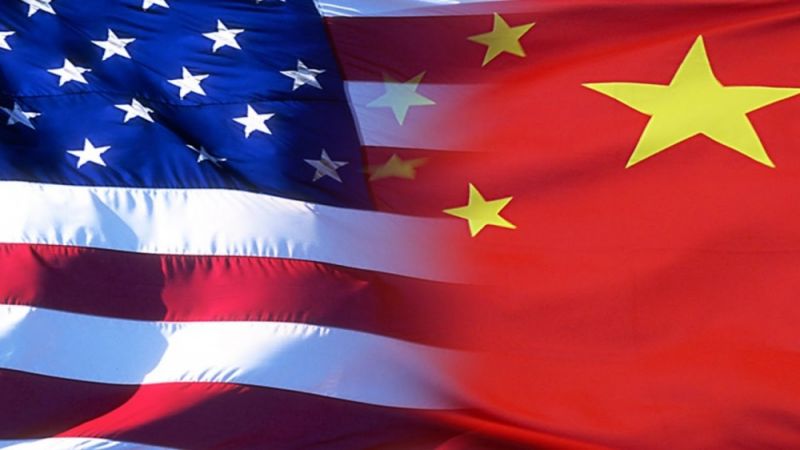 October 10, 2019
Kenneth@Xtrade
The Trade War US & China Market Warp.
---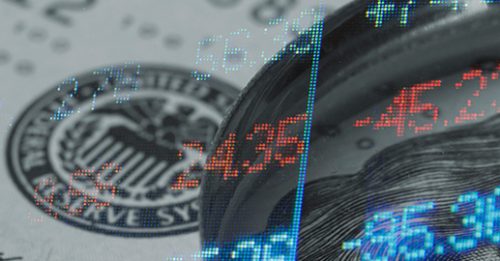 October 4, 2019
Kenneth@Xtrade
US NFP Cooks. Market Gyrations Remain Choppy. US Trade Tariffs For EU Is On.
---