More Relieve And Whipsaw Market Effects.
By Kenneth@Xtrade
- on June 11, 2019
---
More relieve and whipsaw market effects.
It is interesting observing the trends as some market participants relieved of a head-on collision between the US and Mexico is averted for now. However, other participants react to the whipsaw effects generated by all the uncertainties arising from the socio-political and economic tug of war for trade "fairness" Naturally, the 'fairness' varies depending on which side of the equation you find yourself.
Today there will be a deluge of economic releases the most notable ones will shed more light on the UK, US, Norwegian, etc. economies. It is therefore plausible that the technical and fundamentals may, not always be in agreement. For example, there will be instances in which inverse correlation and correlated assets interact differently to what we are used.
Meanwhile, some Asian or US heavy traders are not so impressed with the pace of the Sino-US trade negotiations, which continues to keep traders looking over their shoulders. China has already blocked access to the internet for some Chinese consumer to the Washington Post, Guardian, Reuters, New York Times and Wall Street Journal ramping up what some see as "censorship" and in retaliation to what others call, "US-led Economic Terrorism" or "Economic Bullying".
The bottom line is that markets remain volatile with opportunities for both those aiming to buy and those hoping to sell with a dose of adrenaline, set of risks and rewards for the diligent yet prudent traders and investors to consider. Off-course this is no, news but a sound reminder as we wade through strained macro-economics.
Global Stocks: Most of the Asian stocks were seen hawkish with the sentiments snowballing to Europe and like to Wall Street for bullish open.
UK100: The race for UK's leadership began Monday the 10th June and is likely to last to July 22nd. Some observers think this is adding salt to the UK's wounds all in the name of Brexit. Some Investors have lauded to profit out of saga as much as possible, thus putting emotions in check. Acquiring the FTSE 100 Futures when feasible possible and selling when the market is alarmed. At the time of print 10:35 GMT UK100 was at 7,409.5 up 0.45% trading between 7,358.0 -7,414.0 The expectation is for a bouncing trend between 7,404.00 -7,409.80 during the afternoon.
Germany 30: Was caught trading in a tight range akin to Monday in a full session following the Whit Monday commemorations. Seen up 0.89% at 12,204.5 the trading range is set to be intermediately, jumpy ranging between 12,076.8 -12,209.2. Beware of sudden changes of directions.
Italy 40: The FTSE MIB was "bold" this morning. Tracking on gains by the time of print 10:40 GMT it was already spotted up 0.90% with a trading range between 20,474.50 -20,672.50. With Italy's coalition party working to avert EU disciplinary action over the budget issues. Traders are hopeful stock prices may exceed the current resistance level 20,672.50. Bringing this into proportion, the view is for an increment of about 1.15% + maybe 20,690.00
USA30: After an impressive trading day Monday objectively speaking the Dow is cornered in a range similar to Monday's between 26,064.0 – 26,217.0 by the time of print it was seen at 26,199.5 up 0.44% with the RSI lit between 60-70
Commodities:
The Commodities are also changing gears depending on which politics it's dabbed into. However, when trade woes are not looming it could be observed that a vast majority of the commodities are bullish.
Oil: Crude Oil prices were seen struggling to remain afloat the 54.00 bbl. Up 0.49 % by the time of print of 10:50 GMT. Trading between 53.28 – 53.98 ahead of the day API, American Petroleum Institute's report on Crude Oil stockpiles.
Gold: More reduced bets on the XAU was seen. As traders ventured away from the safe-havens to explore other means of profit-taking. The Precious metal was trading from 1,333.75 the day's highs and heading to 1,325.05 the current support. By the time of print 10:55 GMT. it was down 0.24% at 1,326.05. Further downside is in the pipelines before swing up again.
FX Market:
Friday's disappointing US NFP report, sent the USD down trending to be overtaken momentarily by the EUR, GBP, and JPY. Today this is not the case as the DXY indicates the USD in correcting mode.
GBP/USD: As traders were trying to make sense out of the day's economic dump the pair is likely going to be shooting up and down in a 1.2670 – 1.2724 up 0.22% by the time of post. Although the GBP is bullish to the USD by the US market open the GBP may be seen losing steam.
EUR/USD: The EUR was seen defiant against the USD. At 1.1317 up 0.04% in a range 1.1304 – 1.1333. However, Knee-jerking to the downside is imminent.
USD/JPY: The USD remains hawkish to the Yen seen up 0.23% however, likely to be locked in this trading range 108.35 – 108.79.
Sources claim the ETH is the best Cryptocurrency platform by mass adoption in line with my crypto-bull stance. BTC/USD ranges between 7,727.9 – 8,049.0 with some predicting a breakout to 8,120.00 and beyond.
Trending News.
Elsewhere Amazon was livid when news that the company has surpassed Apple Inc and Google as the most profitable company it shares price are seen in pre-markets up 1.25% at around
1,883.95 this could potentially support Wall Street and most of the tech industry. Pay attention to the FAANG stocks and don't forget about Boeing and Tesla
Further details, please visit Xtrade.com. You may also leave your comments below.
Related links:
May 10, 2021
Kenneth@Xtrade
Painfully Wasting Your Ad Budget? Get Help!
---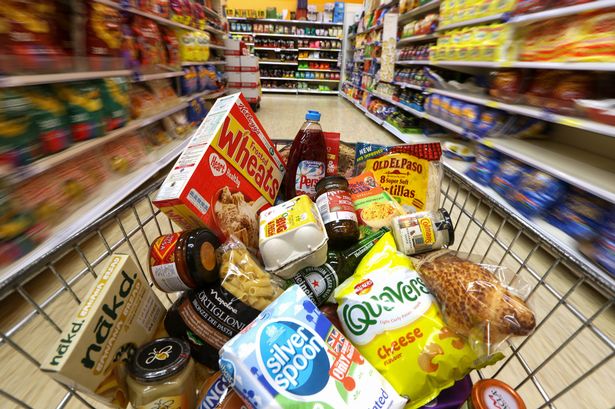 October 17, 2019
Kenneth@Xtrade
Brexit & Q3 Earnings Report with Data Deluge.
---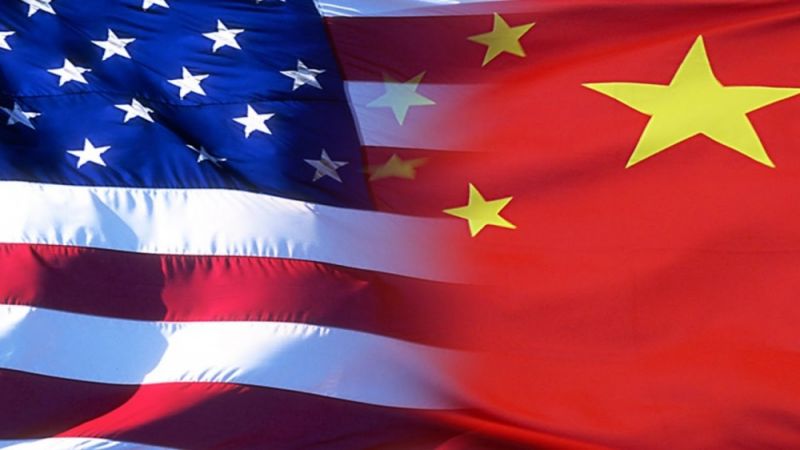 October 10, 2019
Kenneth@Xtrade
The Trade War US & China Market Warp.
---