Some Market Players, Couldn't Wait Anymore For This Weekend's Break & Profit-Taking.
By Kenneth@Xtrade
- on May 24, 2019
---
Some Market players, couldn't wait anymore for this weekend's break and profit-taking.
Indeed, a great deal of market players were convinced there was going to be a Trade Deal between the US and China. Whenever news of progress in negotiations hit air waves markets light up gleefully. Adverse news has always led to reduce volumes of trading and pull back in trends.
It is not and should not be a surprise to witness reactions towards the apparent disappointment manifest in various forms. The volatility surrounding the commotions however, is interesting to comprehend i.e. who the main proponents are and how one could leverage this data for some positive ROI and avoid overexposure or stuck with draining assets that become albatrosses on our trading accounts.
For those of you that attended our webinars you will remember the discussion on ("THE WHO, WHAT, & HOW") elements that contribute to the volatility. Which is obviously beneficial for traders and investors, so long as enough clarity is obtained take a "perpendicular stance" to the with trends or trade on the momentum augmented with informed fundamental analysis.
While using the technical for scraping, scalping, hedging, etc. in obtaining the maximum ROI pro-actively hunting. With that said, Q1 earning season is ongoing with only about 16 companies reporting. The USD's lets out some steam and PM. Theresa May, prepares to step down as Brexit is kicked to October for the time being.
Global Stocks:
Stocks world-wide are capriciously charged with emotions of uncertainties perpetuated by the US –China trade tensions, which seems to be morphing into what some are trying to tag as a "Trade Cold-War" a very disastrous status not only for the two biggest world economies but for world trade in general. The Sino-US trade tiffs is seen disrupting several industries and companies. Adidas, Nike, and some 171 or so other companies are rumoured to have writing letter to President Trump in protest.
USA30: After several summersaults and blows downwards the Dow is seen attempting to close the weekend on a positive note trading up 0.57% at the time of print 10:00 GMT standing around 25,609.0 and swinging between 25,457.0 – 25,635.0. further upside may already be absorbed in the day's trading range breakouts beyond 25,750.00 may be a fallacy today.
UK100: Has also been observed swimming variously away from trouble. However, it seems Brexit and global uncertainties have had their fair bashing on the export and petroleum heavy futures. Oil's recent plunge left the FTSE 100 almost crying out for mercy. Seen up 0.59% further upsideup to 0.85% could be very possible. Caught trading between 7,252.00 – 7,287.92 perhaps helped by the better than expected Core Retail Sale report.
Germany 30: The DAX 30 was also affected by the positive EU trends and enters into correctional mood from Thursday's fall. It was observed climbing up at the time of print 0.74% up further upside to 1.15% is highly plausible meaning it is likely going to be swing from lows of 11,935.7 to highs 12,067.0.
Italy 40: The FTSE MIB was one of the worst performers on Thursday, closing at 20,156.00 it managed to flip the tables around to open with a gap at 20,245.00 The Trading ranging is with positive undertones ranging from 20,227.00 to a possible resistance level of 20,437.50.
Commodities:
Commodities like all other assets are also reacting to market dynamics brought on by the socio-political whims over various countries. Silver shares are likely to follow Gold. While Copper and Oil may be seen taking the same boat.
Oil: Hit by a surge in stockpile and crude inventories as well as possible avenues to increase supplies in Alberta Canada. Oil prices had no choice but to bow to pressure. After shedding more, the 5% to close at 57.91 it was observed opening at 58.22 ahead of the day's Baker Hughes Rig Count, WTI is up trending in this range: 58.05 – 58.74
Gold: so traders veered away from the safe-havens to consolidated some profit-taking ahead of the weekend. Trading volumes have also decreased which is indicative that Investors, may be keeping close tabs just in case a need to flee to the safe havens is warranted. Trading in a familiar range akin to a sideways movement between 1,280.35 – 1,284.65 down 0.35%
FX Market:
The DXY was arrested shedding gains below the 98 mark we were getting used too. Trading down 0.07% from 97.91 heading to 97.69, effectively this means the USD is losing it mojo. Thus we should be able to catch several major currencies attempt a petite comeback.
GBP/USD: The Pair were bullish 0.18% by the time of print trading is likely going to be it this range 1.2653 – 1.2718. the effects of the EU parliamentary elections are yet to be fully expressed.
EUR/USD: The pair puts on some hawk wings to become hawkish however buy the time of print it was only up 0.04% for those of you that favour this asset class note the day's resistance level is set to 1.1206 this brings the pair back above the 1.12 level again. Am not sure Mr. Draghi is becoming frustrated with this.
USD/JPY: Okay, Okay, do you see it? Today the USD, challenges the JPY neck to neck however is low to the EUR, & GBP to name a few. Trading between 109.46 – 109.75
The Cryptocurrencies.
Let's not say I told you so yet? However, the hope is you are paying attentions and collecting. BTC did make some small pullbacks but is back on track above the 8k. Even AT&T is said to begin receiving payment in Bitcoins. You could just imagine what this does for BTC shares. The BTC/USD pair were seen trading up above 5% in a range between 7,565.0 – 8,081.7
Further details, please visit Xtrade.com. You may also leave your comments below.
Related links:
May 10, 2021
Kenneth@Xtrade
Painfully Wasting Your Ad Budget? Get Help!
---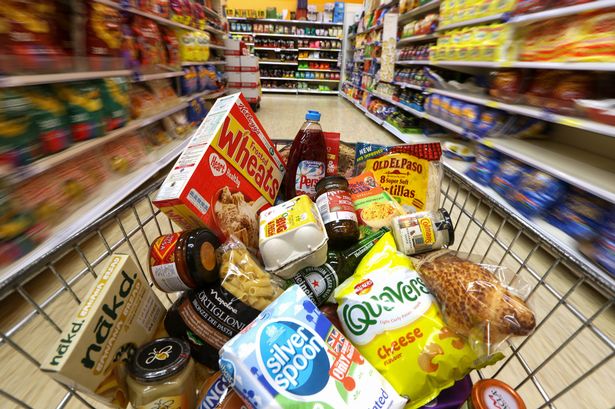 October 17, 2019
Kenneth@Xtrade
Brexit & Q3 Earnings Report with Data Deluge.
---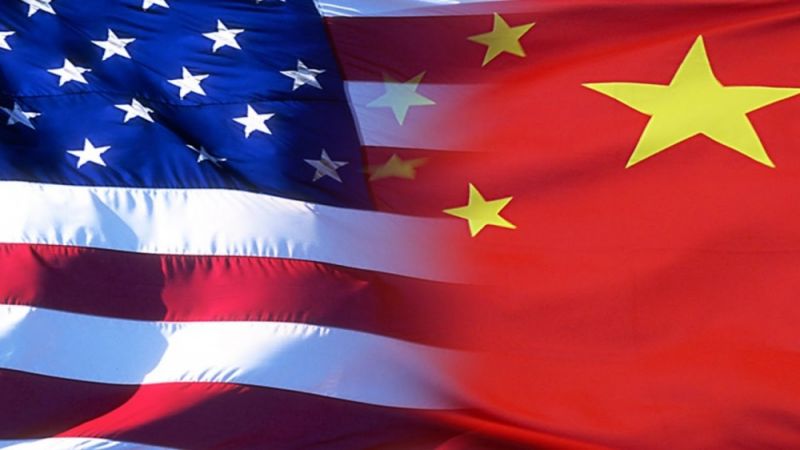 October 10, 2019
Kenneth@Xtrade
The Trade War US & China Market Warp.
---