The Same Culprits Drive the Markets On A Rollercoaster.
By Kenneth@Xtrade
- on May 16, 2019
---
The Same Culprits Drive the Markets On A Rollercoaster.
US President Trump sizzles the Sino-US trade talks, by banning certain Chinese tech companies from operating and selling their products in the US and in some countries allied with strong ties to the US. Naturally these companies are the Huawei and ZTE. In a domino chain of causation. Nokia and Ericson's shares were seen rising.
It should be noted that the 5G capable tech company Huawei's shares did not badge much, However, ZTE Corp. was seen shedding nearly 3% trading between 29.00 – 30.13. perhapsone of the primary catalyst in pulling down the Asian during the Asian session. Yes, you a right these two are not on the platform, however, their overall effects will be seen weighing or supporting their various share prices and as well as the mother index be it the China 50 or USA 30. Furthermore, Ericssion, Nokia and several other companies who's have been arrested by the US- Chinese trade war will have their share value impacted one or the other. Besides this fact the Q1 earnings report are ongoing with Cisco's upbeat report supporting Wall street. Thursday and market participants are wondering is Walmart going to smash the headlines like Macy's.
Meanwhile the Oil politics, also plagues and makes forward visibility clouded.
PM. Theresa May is still entangled in a battle to keep the forth at 10 Downing Street and re-present the Brexit agenda in perhaps another attempt that may be acceptable to the UK's Parliament. However, all these contingencies leave a behind a bewildered market at times traumatized by previous losses or near misses. It is quite obvious to sense the slight increase in risk appetite. Perhaps in preparation towards Friday for profit taking.
Global Stocks:
Stocks have just unveiled a new window for both hedging and recouping losses if and when proper risk management is practiced. Meaning from observations one could factor in the velocity of the market by volume traded to gauge resistance and support levels as well as the rough ranges where volatility is intensified. Especially when the market is 'roller coasting"
USA30: As thought Cisco Earnings kept the Index supported and remains bullish trading up 0.30% between 25,557.0 – 25,778.0 with the citation that delays on auto tariffs are the part of the supporters. With a possibility close the week high. Paving a chart of 4 straight days of consistent range trading holding on to bullish undertones.
UK100: The British index was also hopeful climbing 0.53% by the time of print 12:43GMT. Trading with a range comprising of lows of 7,265.7 and possibly to highs of 7,311.0 cruising up around a plus of 0.48% maybe Burberry Group plc earnings report will inject more optimism.
Germany 30: Although the German Index retains it bullish stance it could be concluded that from a closer look it may be oscillating in a familiar range similar to Wednesday and Tuesday trading ranges in terms of support and resistance levels. Today swing between 11,993.2 – 12,205.3 up 0.59% trending at the time of print 12:50 GMT.
Italy 40: Despite Italy's woes and possible infringement to future budgetary proposal. As its unemployment rate sounds alarming sounds, the asset was seen climbing traversing between 20,352.00 – 20,622.50. up 0.50% at the time of print.
Commodities:
The Commodities arena remains shaken or plagued by uncertainties which drives several commodities. However, for our clients that prefer Oil and Gold Risk aversion and Uncertainties emanating from tensions in the Gulf, US – China trade war, Oil politics, and earnings season as well as Brexit. Pointed out loosely in the intro will dominate in traders' minds for the foreseeable future. Learning on how to capitalize on these events on a daily or periodic times could lift one's account significantly into a positive ROI.
Oil: WTIprices in general could be said to also be on a roller coaster. Dipping on Wednesday following a built of over 5 million barrels of crude oil inventories, according to the EIA's weekly crude oil inventories report, under the same breath revealing a decline of nearly 1.5miillion barrels in Gasoline inventories helped to put prices slightly higher in a range between 62.09 – 62.85 and beyond perhaps the lower thresholds of 63
Gold: Swings vicariously between 1,290.15 – 1,299.25 mostly driven by risk aversion in these times of uncertainty. What is certain is it has charted a trading range which it hold on too.
FX Market:
On the other hand of things, the FX $5.8 trillion daily traded market seems to be acting in tandem with fundamental changes. As traders limit their exposure to riskier assets in preparation to receive the day's deluge of Chinese, EU & US. It is naturally to see the USD loss steam, visible from the DXY, the Dollar Index which measure a number of weighted currencies against the USD. Such as the EUR/USD and USD/JPY usually cement out the inverse correlation more visible unless some local data render undue support.
GBP/USD The pair is likely going to turn bearish in anticipation of some upbeat US economic data release such as Initial Jobless Claims. Trading between 1.2794 – 1.2864 down 0.37%
EUR/USD: The USD, extended gains pushing the EUR under pressure. Trading in a tight range from 1.1225 -1.1185 down 0.10%
USD/JPY: The USD took the wheel back with the pair trading between 109.34 – 109.80
The Cryptocurrencies.
We think BTC is behaving just as we though. Trading today in a range between 7,755.0 – 8,352.3 and seen losing steam. We 8k be established as the support or resistance by the end of the week remains to be seen. Bracing for pre week profit taking could lead to further short term pull backs.
Trending: Remember Citigroup, JP Morgan, Barclays Bank and co? they were singled out and fined 1.2 billion each for forex rigging. Their share prices are very likely going to be knee jerking in either direction depending on the current fiscal stand each of the individual banks.
Further details, please visit Xtrade.com. You may also leave your comments below.
Related links:
May 10, 2021
Kenneth@Xtrade
Painfully Wasting Your Ad Budget? Get Help!
---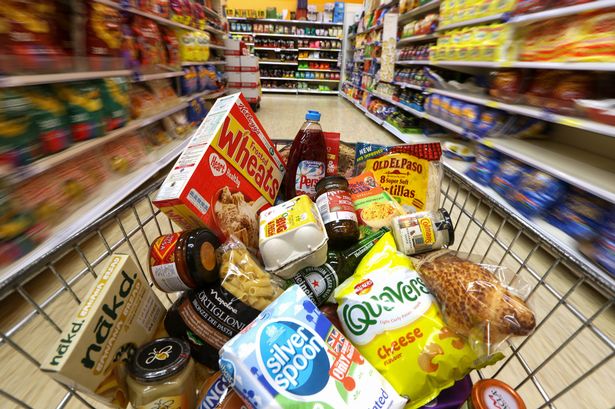 October 17, 2019
Kenneth@Xtrade
Brexit & Q3 Earnings Report with Data Deluge.
---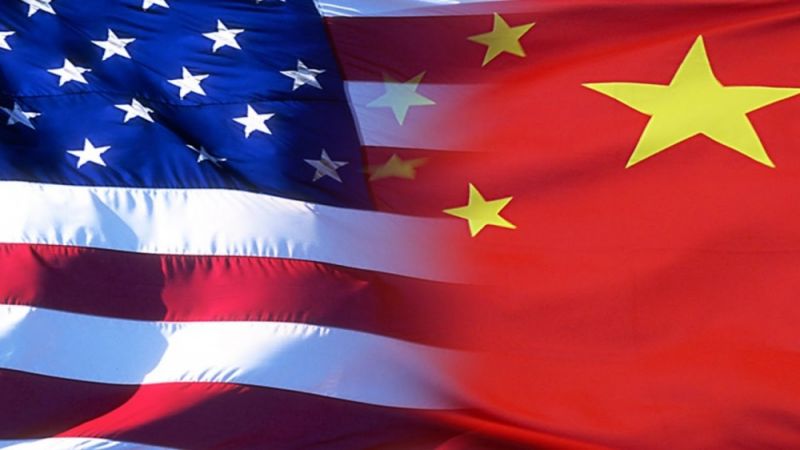 October 10, 2019
Kenneth@Xtrade
The Trade War US & China Market Warp.
---