The Sino- US Trade War Deliberation Is Taking On Another Déjà vu Approach
By Kenneth@Xtrade
- on May 15, 2019
---
The Sino-trade war deliberation is taking on another Déjà vu approach as it did last time. The US smote China with an increase from 10% to tariffs of 25% on goods worth nearly $200 billion. China held back for a while, however, eventually cracked. Retaliating in kind.
The irony is it seems market participants are subjected to the limitations or similar vices. i.e. The trade War drove markets up, last time and also caused a great deal of uncertainty which lead to a protracted short selling spree. And investors and trader felt. The got to dumps stock as fast as they acquire them. From this basis, one could pretty much trade on the momentum of various assets caught in the sea-saw. And be fairly success.
Meanwhile Oil prices, slump ahead of the day's Crude oil inventories report. Already the API report Tuesday indicated a build-up on stockpiles 'tallying around 8.600 million barrels. forcing prices to remain in check while the IEA cut oil demand outlook for 2019
Global Stocks:
Global shares are strained either in one direction or the other. US stocks are likely pointing to a higher open. EU in the meantime is some, what bearish, the US is likely to open positively or trending upwards with the Asian stocks rebounding from 3 and half months' lows as the trade US – China Trade tensions are currently contained for now.
USA30: From lows of 25,222 less the 72 hours the asset has managed to tack on a remarkable recovery to be trading between 25,507.5 – 25,645.0 in and out of small gains. Upside movement may arrive sooner than thought in the US Trading session as some, ready to receive Alibaba holdings Inc.- BABA's and Cisco Systems Inc.'s Q1 earnings report amid another 101 due today.
UK100: The asset was spotted trading 0.20% up between 7,185.2 – 7,231.5 trying to hold on to small "correctional gains"
Germany 30: The DAX is unfortunately amongst the losers today down 0.15% in a tight range from 12,047.5 to 11,929.0. withthe EU's GDP expected to disappoint, upside movement is seen limited at least during the EU trading session.
Italy 40: The FTSE MIB was also down trotting 0.44%. by the time of print 10:30 GMT in a range between 7,185.2 – 7,231.5
Commodities:
Oil: Indeed, Crude Oil prices specifically the WTI rose from recent lows however up side lift could not be maintained for long especially as the API announced an increase in supply and time when the Saudi's are likely going to push for more cuts to curb global prices. WTI was seen trading between 61.01 – 61.61. Directional changes hinges on the outcome of today's EIA report while down grading future demand metrics.
Gold: Some assets are so predictable while others prove to be elusive. However, if we are to stick to the scrip it is quiet reflective of market participants psyche amid the uncertainties. Oscillating between 1,293.65 – 1,299.85 in noted familiar territories. Above the 1,290.00 support line. Breaches beyond the day's resistance level of 1.299.85 is definitely eminent in my humble view.
FX Market:
On the other hand of things, the FX $5.8 trillion daily traded market seems to be acting in tandem with fundamental changes. As traders limit their exposure to riskier assets in preparation to receive the day's deluge of Chinese, EU & US. It is naturally to see the USD loss steam, visible from the DXY, the Dollar Index which measure a number of weighted currencies against the USD. Such as the EUR/USD and USD/JPY usually cement out the inverse correlation more visible unless some local data render undue support.
GBP/USD: In the case of this pair traders are likely to notice abrupt swings in and out of the mark as various reports are announced during the day. It is one of those days that what you see is what you get so long as you hedge in accordance trading on small margins on the momentum could be advantageous. By the time of print 10:35 GMT the pair traded up 0.02% at 1.2905 & 1.2907 where it was most volatile in a range between 1.2899 – 1.2923
EUR/USD: Just like clock, work the pair stayed in the ranged we predicted it would chart kneeling slightly to the down side. However, once again it could be safely said it seems the said assets trade between 1.1200 – 1.1222 "Vietcong Syndrome style" in and out of gains.
USD/JPY: Indeed, the pair demonstrated the USD losing ground to the Yen which seems to be profiting on the cautious traders staying near the safe havens for quick bail outs. Oscillating between 109.31 – 109.71
The Cryptocurrencies.
As we get excited of the crypto resurrections it behoves all traders to reflect on the February, 7th-8th 2018 sceanrios. Maybe the are some HODL's ("Hold on for Dear Life") Bitcoin enthusiast like myself, in here to comment below if I step out of line. With a trading range charted between 7,651.0 – 8,172.0 by the time of print it was 0.77% up above the 8k. Around 8,075.0 trying to establish the 8k either as support and if not at least resistance for now.
Trending: It easy to get distracted lately and it's also one of the major cause of losses thus with a small caveat I sign out. Do revisit your portfolio replenishing and diversification from a target perspective has always been rewarding. Naturally I challenge you to take action. At least test your hypotheses in a practice or demo account in a controlled time space to determine to what degree this data could be depended on. Those of you who already have. Thumbs up! Don't forget to pacify and shower me with some nice compliment J and you work on putting your account into a positive ROI. So the Usual stock, Boeing, BMW, The FAANG Groups, for more consult your Account Manager or check out the earnings calendar.
Further details, please visit Xtrade.com. You may also leave your comments below.
Related links:
May 10, 2021
Kenneth@Xtrade
Painfully Wasting Your Ad Budget? Get Help!
---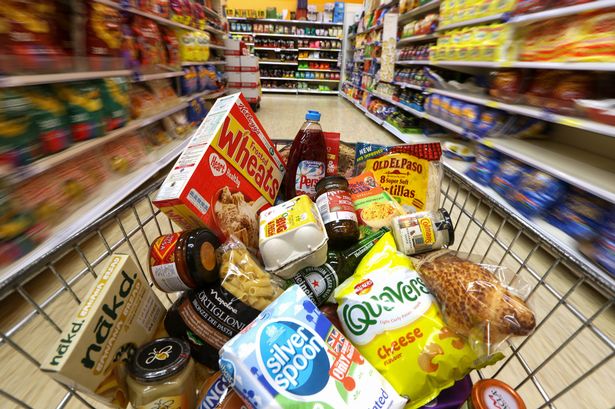 October 17, 2019
Kenneth@Xtrade
Brexit & Q3 Earnings Report with Data Deluge.
---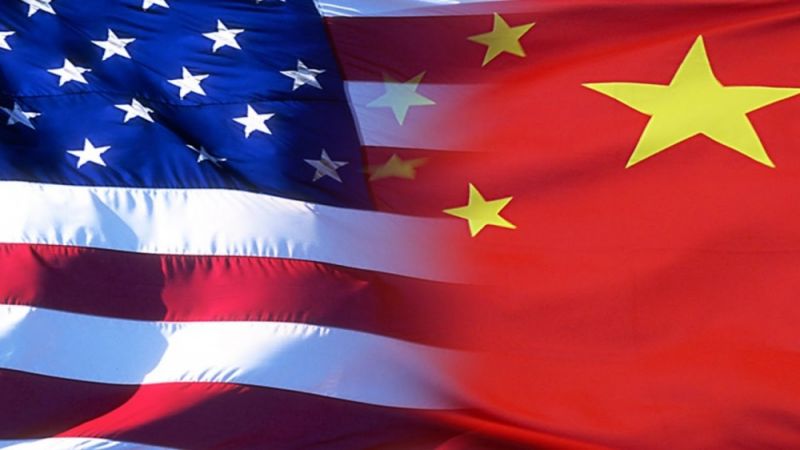 October 10, 2019
Kenneth@Xtrade
The Trade War US & China Market Warp.
---