Thursday Market PotHoles Requires Shock Absorbers
By Kenneth@Xtrade
- on August 15, 2019
---
Thursday Market Potholes require shock absorbers
Marketers were caught somewhat unready as some analyst's fears managed to trigger "algo" sell-offs. These scenarios are what we have been alerting you to, that despite the heavy dependence on technical analysis in times like this, thinking twice and weighing the cause and effect with respect to the status quo carefully could be a very smart and prudent move. This may be a suggestion for augmenting your own trading strategies while staying focused.
Turbulence is expected to continue with sudden gust blowing from the east (China) or west (USA) with some constant precipitation from the UK spiced up by Italy.
Global Stocks:
Shortly after Wednesday's post was compiled the stock market was seen free falling. Some Analysts interpretations for the failing yield curve caused havoc. In the panic unprepared traders rushing after the Algo systems and sensitive market participants fearing recession shorted their bets on stocks. Today markets participants may be in for some petite upward corrections and investor decipher the extent of the damage.
USA30: Lost nearly 880 pips in the last session. However, as the Markets open and the day's economic data drips in the Dow is observed attempting to reclaim some of its lost glory in the past 24 hours. By the time of print, it was seen down 0.59% at 25,304.0 down from the open of 25,412.0 in a range between 25,294.0 -25,648.0 in case any of the over 200 company's earnings from Walmart, NVIDIA support the 2nd resistance at 25,700.00 will be in view. With possible upside momentum driving to 25,900.00. As new trade war jitter between China and the US weigh. This time China vows to hit back if tariffs are imposed by the Trump administration by 1st September. A stance which the President seems to be relaxing from now as some of the tariffs are deflected to December.
Germany 30: From the open of 11,405.9 the DAX 30 was spotted, by 10:55 GMT down-trending 1.17% at 11,296.3 set in a range between 11,258-11,53.8 breakout from this range will be slow in coming.
UK100: Observed down 0.91% at 7.028.8 by the time of print 11:00 GMT trading between highs of 7,135.0 to lows of 7,026.0 with a further down downside to 7,010.00 or more before regaining any temporal footing.
Italy 40: Closing the previous session at 20,024.00 with the resistance still set at 20,539.50 Traders were optimistic expecting to see some upward corrections. However, by the time of print, the FTSE MIB traded at 19,970.00 down 2.74%, Hoovering around this threshold.
Commodities:
Tossed and tussled our usual commodities display the one up one down disparity i.e. geopolitics and slowing global economy is effecting some commodities positively while others suffer negative consequences.
Oil: Is affected most negatively by the unsettling geo-politics with prices kept in check. Between lows of 54.13- 55.32 down 1.81% from the day's open of 54.86. with the EIA's unimpressive Crude oil inventories report. Prices were not supported renewed trade tensions and Tanker Tracking's or targets is also not helpful for those who might want to see WTI in the $60bbl territory, especially as Oil experts value prices in the ball part of $30bbl on diminished future demand and abundant supply if not curb constantly as OPEC is doing now.
Gold: Yes, the precious metal hit all threshold targets including tour speculated resistance level around 1,528.50 the day trading range thus far is set between 1,518.75-1,534.75 once it should not come as a surprise to see gold prices rally with market uncertainties.
FX Market:
Taking a peek into the Australian market, the AUD was bolstered vs the USD. The pair were caught up 0.44% at some point vs the USD at 0.6777 in a range between 0.6746 – 0.6790 all this from the better than expected Participation Rate 66.1% vs expected 66.0% Employment change 41.01k vs 14.0k. Other upbeat reports and insights from Guy Debelle, the Deputy Governor of the RBA on risk outlook. Supported the AUD.
Meanwhile, the USD was seen losing steam with the DXY registering a drop of 0.15% at 97.84 and said to possess the momentum to oscillate between 97.82 – 98.24. This simply means other currencies to the USD will be jumping in and out of gains irrespectively.
USD/JPY: the pair was seen trading at 105.83 down 0.09% ranging between 105.74-106.78 with perhaps limited breakouts to the upside or downside depending on how traders perceived any impending doom
EUR/USD: The pair is seen set to range between possible lows of 1.1090 and highs at 1.1159
GBP/USD: Seen trading at 1.2109 up 0.40% with upbeat retail sales reports the GBP may stand tall today vs the USD projected trading is between 1.2051 – 1.2149
The Cryptocurrencies.
Two steps forward 3 steps back. The Cryptocurrencies are also trading in ranges. The Benchmark blue-chip token BTC/USD lies between 9,522.0 – 10,618.0 for now
Further details, please visit Xtrade.com. You may also leave your comments below.
Related links: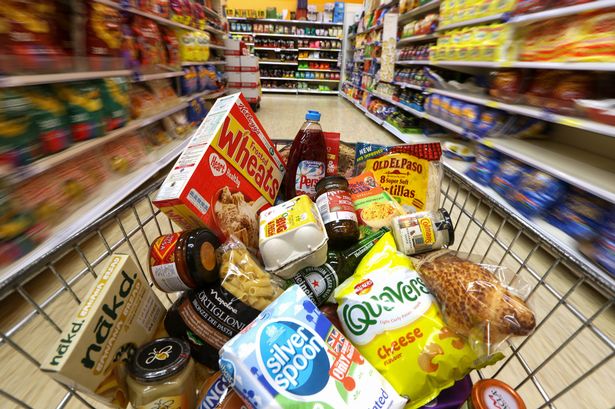 October 17, 2019
Kenneth@Xtrade
Brexit & Q3 Earnings Report with Data Deluge.
---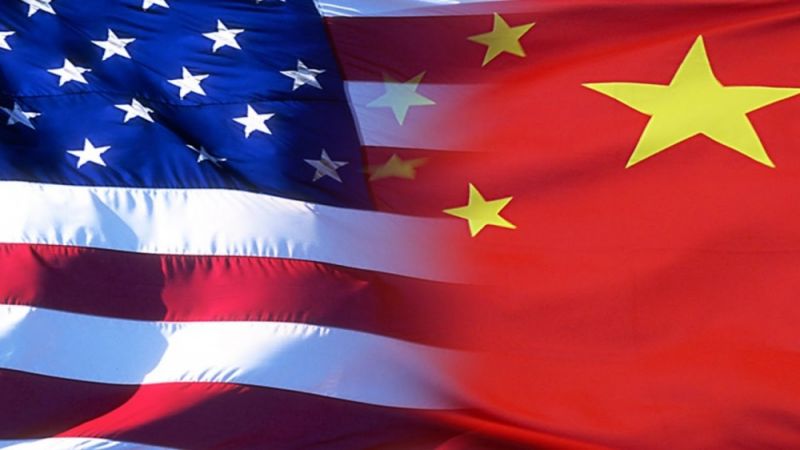 October 10, 2019
Kenneth@Xtrade
The Trade War US & China Market Warp.
---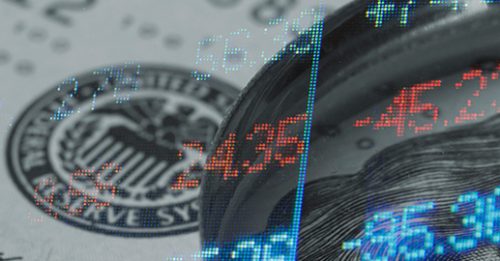 October 4, 2019
Kenneth@Xtrade
US NFP Cooks. Market Gyrations Remain Choppy. US Trade Tariffs For EU Is On.
---