Today Is The Day That The Fed Has Made The Markets Linger in Wait & See mode.-Safe Havens?
By Kenneth@Xtrade
- on June 19, 2019
---
Today is the day that the Fed has made the markets linger in wait & see mode.-Safe Havens?
Investors and traders have been trying to foretell that outcome of today's Fed decision to gauge future trends. This has created a fair amount of volatility in which on average most traders have been in a positive ROI, those that got knocked off their horses manage to get up. Those in the supercars without seat belts get caught in vertigo. While others too scared to be bruised, watch in amazement or shock.
What could be expected in today rate decision is perhaps a dovish tone by Fed Chair Jay Powell. The Surprise will be an unpriced in rate cut today. Meanwhile, ECB President Draghi's statements on "lingering softness" helped to send yields down. Could this be a move to keep the fiscal situation as is, until his intended departure in October placing some of the pressure on the Fed to act today!
Ahead of the day's Crude oil inventories WTI oil prices are seen plummeting again following an accommodating API Stockpiles report which revealed a drop of 0.812 bbl.
The Yields observed correcting from year lows back up a notch on hopes of Trump and Xi meeting after President Trump sent a tweet indicating his eagerness to meet.
Global Stocks:
Wall Street managed to climb over 351 pips on Tuesday as the tech industry, as we pointed out in our post led the victory. In general, global stocks remain mixed, prone to central banks decisions and global macroeconomics.
USA30: The Dow was seen dancing from side to side like the electric slide, after an impressive rally yesterday. Today Oracle delivers it's Q1 earnings and may keep the asset supported indirectly so as the revelations of Google Alphabets shareholder meeting in which some wish to divide the company up voluntarily opening up the day's trading to a bumpy one.  Spotted trading between 26,469.5 and 26,560.5 up 0.06% at 26,520.0 further upsides are possible as per our technical analysis gauge during the Asian close and EU open which indicates the: Resistance Levels at 26.550.00 & Support Levels at 25.200.00.
UK100: With the expectation of a bunch economic data due from the UK and Oil once again down trending the FTSE is seen losing steam again. The technical points to Resistance Levels at 7480.00 & Support Levels at 7410.00. downbeat Core Price Indexes, CPI and upbeat Producer Price Indexes, PPI had a turbulent effect on the futures knee jerking downwards. Fundamental constraints made investors witness ranging in actuality between 7,336.8 – 7,388.0 during the EU open and US open. Down 0.37% at 7,354.0 further downsides would be imminent.
Germany 30: On Tuesday the DAX 30 flew passed the Technical resistance of 12,200.00 to close at 12,321.5 and opened with a gap at 12,345.5. after a surge to 12,360.8 the day's resistance it was observed sliding down between 12,293.8 – 12,360.8 the technical thresholds were marked as follows. The Resistance Levels at 12.470.00 Support Levels at 12.290.00
Italy 40: The FTSE MIB is was spotted nose diving at 21,027.50 down 0.43% by 11:45 GMT from highs of 21,112.50 heading if not stopped to lows of 20,937.50 augmenting the view with the technical indicators, the Resistance Levels were noted: 21.030.00 by Asian Close and EU Open while Support Levels were at 20.690.00.
Commodities:
Today the commodities are playing "hanky-panky" as most commodities gave up almost all of their previous sessions gains and then rush to put them back on again while others remained dazed by the swift changes or completely marooned for taking certain market manifestations for granted.
Oil: Once again oil performed in accordance with our expectations allowing traders to strategies and hedge as they saw fit. One of the most profitable days for oil and later Gold traders.  Crude oil WTI price rallied to close at 54.11 the API's report of a drop in stockpiles. However, today prices were sliding down in fear of a surprise built up in the day's Crude Oil and gasoline inventories. By the time of print 11:55 GMT WTI oil was at 54.14 up 0.06% and looking very questionable in a range between 53.91 and 54.59 should the EIA report correlate with Tuesday report markets will experience oil price putting on hawkish wings to perhaps breach the resistance of 54.59 a quick note of the technical indicators provided Resistance Levels at 54.30 Support Levels at 53.60 for your consideration.
Gold: The Uncertainty and anticipation for the Fed decision drew attention to the precious metal for hedging or parking under the safe haven. Closing at 1,350.70 It was spotted at 1,346.05 by 11:55 GMT. Down 0.36% trading between 1,344.95 – 1,351.05 the technical values during the Asian close could not foretell the resistance level turning out to be today's support. Hence noted as Resistance Levels: 1.344.00 Support Levels: 1.326.00 by the way this does not me it an error. It does indicate the murkiness in market prediction in times of uncertainties.
You got to buckle up for the roller-coaster ride today and in upcoming days. Will the Fed Cut or Not? If not When? and If Not When, Why?… In the meantime, "Forelitics" drives Central Bankers.

Kenneth@Xtrade
EUR/USD: The pair were seen at 1.1204 up 0.11% ahead for the Fed minutes. Trading between 1.1187 -1.1208 with further upside possible before the US Fed Rate decision at 19:00 GMT. The technical analysis is maybe spot-on here in terms of the resistance for the day. Stating the Resistance Levels at 1.12500 and Support Levels at 1.11900
GBP/USD: In the earlier hours it seemed like the Pair were on a super laxative, running in and out of gains as the economic data weighed. Relief may come later if Oil prices spike and the fed does not shoot itself in the foot. Standing at 1.2575 with the intention of trading between 1.2543 – 1.2587 meanwhile the techs plotted the Resistance Levels at 1.25775 Support Levels:1.25180
USD/JPY: The USD has been cornered with all eyes on the FED. Seen at 108.14 down 0.3% in a range spanning between 108.25 -108.62 as traders stay close to the doors of the safe havens.
The Cryptocurrencies.
Keep an eye out for the Cryptocurrencies prepare for the 10k BTC/USD pair in my opinion.
Further details, please visit Xtrade.com. You may also leave your comments below.
Related links:
May 10, 2021
Kenneth@Xtrade
Painfully Wasting Your Ad Budget? Get Help!
---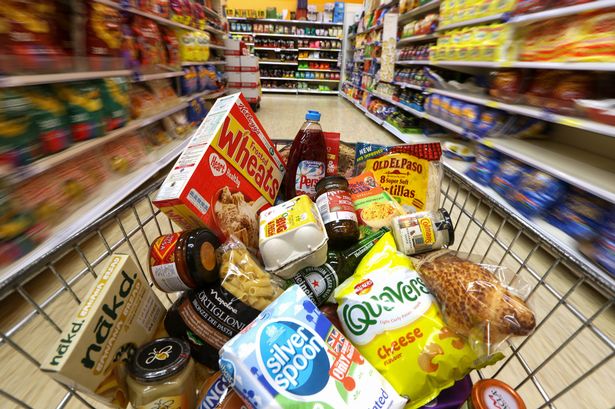 October 17, 2019
Kenneth@Xtrade
Brexit & Q3 Earnings Report with Data Deluge.
---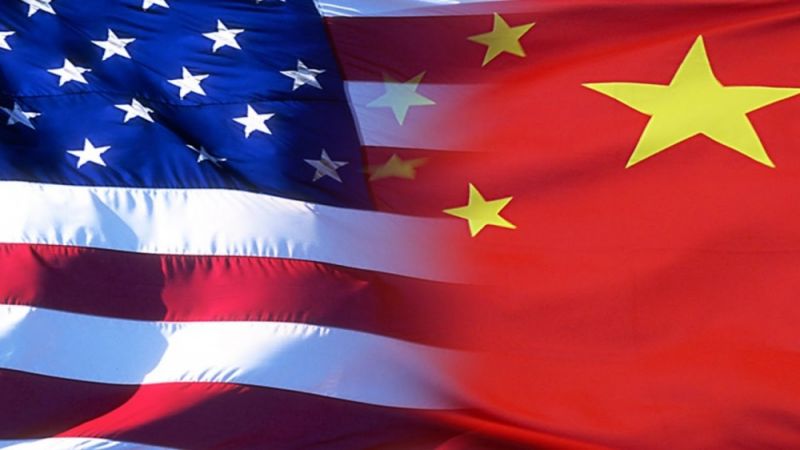 October 10, 2019
Kenneth@Xtrade
The Trade War US & China Market Warp.
---