Wrapping Up, Another Interesting Week. Brexit Takes A Seat In Global Headlines.
By Kenneth@Xtrade
- on March 22, 2019
---
Wrapping up another interesting week. Brexit Takes Seat in global headlines.
The Pound receives its share of pounding any tinkle of hope is seen as a quick opportunity for upside corrections.  As Market participants wrap up the week, profit-taking becomes the default objective, followed by some hedging and considerations for opportunities over the weekend for those that do find trading during the weekend feasible.
So let's sum up what we can and leave the rest the financial market gods. 🙂
UK got a conditional ultimatum push from the EU who sort of provided an alternative route for PM. May, since she did not have another Plan nor Deal with that one she holds, that has been rejected twice by UK parliament.
The EU dissented that it shall grant the UK till the end of the Month March 29/30th for the Prime Minister to convince UK MP's, to rally behind her deal. If successful Article 50 will be triggered on 22nd May a mere 24hours to EU Parliamentary election. However, should she fail to gain their support the UK would have to exit the bloc by the 12th April.
GBP began slight uptrends with upside still capped. The FTSE 100 A.K.A UK100 bowed its head as it retracted.
Stocks:
Global Stocks. Asia Closed relatively high on the US Stocks which contrary to fears that the 40 or so company's Q4 earnings reports would not have substantial support were stocked the find the Dow, i.e. US30 fly so high. EU Shares are down trending and shedding almost all gains from the previous session.
UK100: With the conditional grace period approved by the EU. Trader quickly abandoned their "Long position" on this asset, paving the way for the GBP to stage a micro comeback. Seen trading from highs of 7,286.9 to lows of 7,192.0 at 7,195.0 by the time of print down 1.24%
Germany 30: Plagued by Bayer and BMW's woes, this morning's economic revelation in German Manufacturing PMI (Mar) disappointed market expectations coming in at 44.7 vs the anticipated 48.0. The DE30 Future fell from 11,638.8 to 11,504.0 where it was caught down 0.58% likely heading to 11,467.5 by the time of print 11:30 GMT.
Italy 40: Was seen 1.46% down from highs of 20,922.50 -20,542.00 already in the oversold territory according to the RSI, which was around 27 by the time of print on a timeframe of 15 minutes. In short, all other timeframes point to the comfort zone so be careful this could be a slippery one like in terms of how to figure out any substantial short term view.
US30: Traded down 0.60% at the time of print from highs of 26.036.5 heading down perhaps to the current support levels of the day at 25,853.5 the beckoning question here is, has the Dow "thrown in the towel" i.e. given up until after the weekend or could we be surprised by with more upbeat earnings reports from companies like Tiffany &Co. and some 40 other companies like what happened on Thursday? Anyway, wall street is rumored to plunge around 125 pips or points.
Commodities:
With the Sino-US trade negotiations on the rocks. It follows that Purchasing Managers will be taking a cautious stance. And in so doing the Gold remains supported. Dips below 1,290 remain ideal for buy positions.
Oil: WTI Crude oil prices were observed going for ice cream to cool off. From the resistance level of 60.07, it was down 1.27% at 59.22 and perhaps touching the support levels of 59.14 before maybe getting vindicated by the Baker Hughes Rig Count. In our humble observation, when Crude prices climb it becomes unfeasible for new rigs to operate. Hence drop in the Rig count supports prices.
Gold: As Per our intro the Precious metal seems supported. Prudent traders are trading on its momentum in control ranges. Spotted up trending 0.26% in this range 1,306.55 – 1,313.55
FX Market:
Meanwhile, the FX market was seen bearish. Even with DXY which measures the strength of about 6 weighted major currencies against the USD, Hawkish at 96.69 up 0.20% The other currencies attempt to recoup losses;
GBP/USD: Was climbing seen 0.47% trading from 1.3081 heading back to 1.3178 although caught stretching it muscles around 1.3168 at the time of print.
EUR/USD: With the EU leaders Summit on tap and some disappointing Manufacturing PMI results the EUR is depressed trading down 0.58% at 1.1307. the further downside is imminent but it will be slow in coming with abrupt reactions stay clear if possible.
USD/JPY: Ahead of a deluge of reports from the US on Existing Home Sales and others the USD is muted trading mostly sideways, however, should the reports come in favor of market expectations the USD may knee jerk upwards by the time of print 11:30 GMT. It was seen trading between 110.90 and 110.21 down 50% and slipping.
Trending
Google: Out of curiosity we took a look at alphabet when share prices were seen heading south it is not certain whether it took investors long to react to just profit-taking for the weekend from highs of 1,231.79 it may head to 1,213.15
Facebook: After hitting highs of 166.39 our analysis points to a drop towards Thursday's support of 163.75
Boeing: The Aircraft maker's headaches are not over yet as some Airline companies threaten to sue, other in Indonesia, for example, are canceling orders worth billion. Boeing is bearish seen down 0.92% in premarket at 369.30. the expectation is for a brief knee jerk upwards then a continuous downtrend.
Nike; Could be very interesting development keep an eye on this one!
Cryptocurrencies:
Are mostly down trending today some of us are under the impression that this is just a respite before the usual weekend rally. To the effect, those of you who are fond of the crypto should keep an eye out mid-way into the US Trading session.
As could be seen in the table below:
Asset Pair Rate Change in %
BTC/USD 4,063.6 -1.10%
ETH/USD 139.25 -1.39%
BCH/USD 156.36 -0.20%
IOT/USD 0.31320 +3.04%
LTC/USD 59.270 -0.07%
BTC/GBP 2,355.7 -9.93%
XRP/USD 0.31101 -1.89%
XLM/USD 0.10686 -2.22%
Have a peaceful and profitable weekend!
Further details, please visit Xtrade.com. You may also leave your comments below.
Related links: !!
ps://blog.xtrade.com/tuesday-market-tango-with-oil-as-co-driver/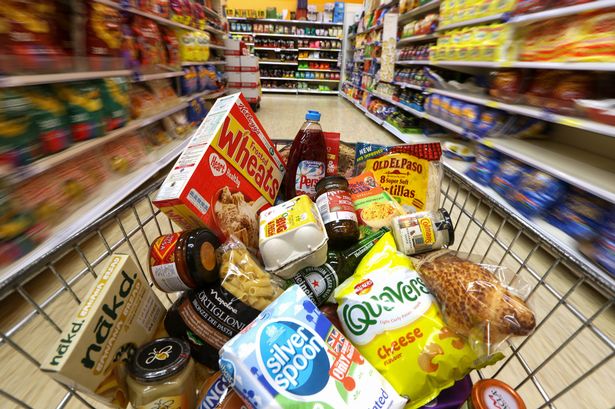 October 17, 2019
Kenneth@Xtrade
Brexit & Q3 Earnings Report with Data Deluge.
---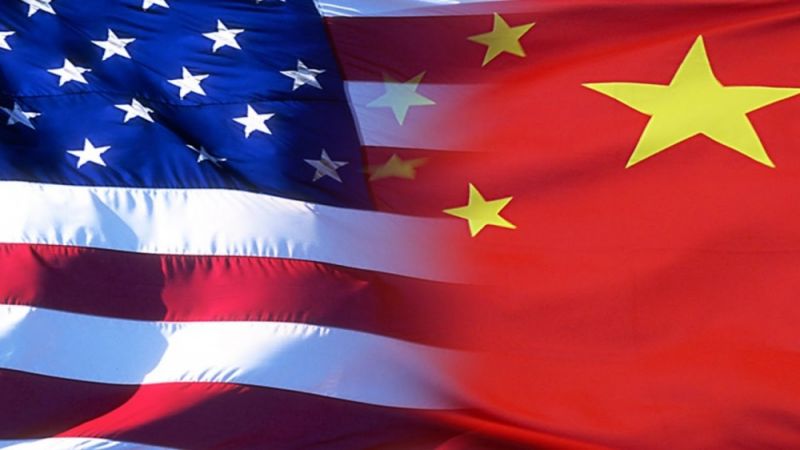 October 10, 2019
Kenneth@Xtrade
The Trade War US & China Market Warp.
---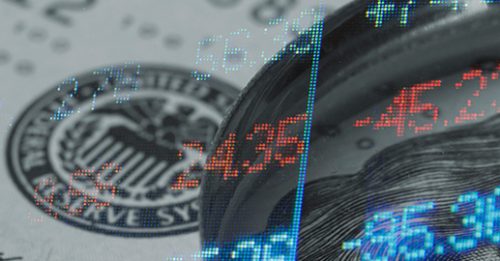 October 4, 2019
Kenneth@Xtrade
US NFP Cooks. Market Gyrations Remain Choppy. US Trade Tariffs For EU Is On.
---