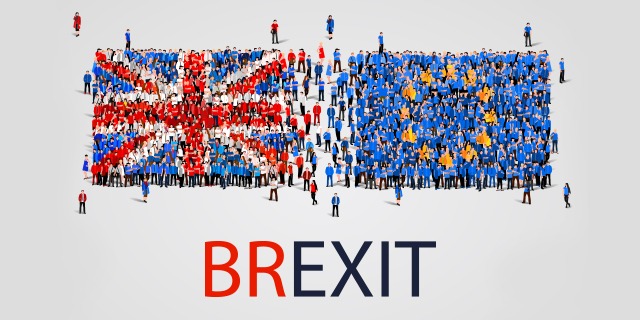 The GBP is fizzy, as Brussels prepares for a two-day summit to discuss Britain's readiness for the Brexit. Investors and Traders are also ready to capitalize on this asset.
The UK's divorce from the European Union and its trades agreements has become known as the Brexit. The Separation was set into motion following the June 23rd, 2016 referendum with a deadline for a final withdrawal by 29th March 2019.
During this period the UK has attempted to enter into numerous alternative trade agreements with individual nations as well as with the EU as a whole. When negotiations seem favorable the GBP rose and when not the GBP plummeted.
The apparent discussion is whether the UK is to exit the EU on a Soft note (SOFT BREXIT) or Hard Note (HARD BREXIT) or a combination of both.
The Soft Brexit is favored by those who voted "IN" at the referendum, which implies the UK leaves, however, remains closely aligned to the EU. Thereby keeping any disruption to businesses and trade at a minimal in which the UK will be bound by EU regulations yet unable to legislate.
Hard Brexit is a favored by all those who voted for the UK to "LEAVE" the EU cutting all restrictive ties to form new and better ones.  In reality, it seems the Exit may be a mixture of both forms. The negotiations and lack of clarity have preyed on Investors sentiments. At the moment any news that comes out with a positive outlook is hailed to be a propelling factor in moving the trends upwards, while at times news of stagnation sends ripples down the charts.
Market Participants are poised on capitalizing on the outcome from the two-day summit from the 17th-18th October 2018 as should detail the course of events leading up to the actual exit. and perhaps insights to the GBP reaction. Nearly two and half years ago panic from the Brexit as per analysts wiped away $ 2 Trillion from global markets and caused mayhem, among the negative jabs were:
1.Wall Street suffering its biggest fall in 10 months at the time.
2. The Bank of England was forced to pledge £250bn liquidity in an emergency counter-reaction to avert a recession.
3. European Markets were left hopelessly down trotting to which Moody's financial services gave a negative outlook for the GBP.
By the time of print GBP/USD was seen down 0.31% in a range from 1.3193 – 1.3126 further downsides maybe in view.
Meanwhile, UK100  is bullish in a range 7,055.41 – 7,088.00. Should the EU give up on Britain, for failing to bring fresh ideas to the table investors may scramble to take cover elsewhere and the UK may be forced to pay about $36billion upon exiting the EU.
Volatility and uncertainties plague sentiments yet for those attentive the rewards for daring may be highly warranted.