Major Cryptonews 14-17 January 2018
By andreyS
- on January 17, 2018
---
What to Expect from Cryptocurrency in 2018
With the future involving very low transaction costs, along with quick and secure execution, it's naïve to expect that central banks are just twiddling their thumbs. They realize paper currency will be a novelty of the past. Expect some of the major central banks to announce plans for blockchain-based cryptocurrencies this year. Indeed, the major competitors to the current group of cryptocurrencies have not even entered the market. They will. There will be a battle at the top between bitcoin and its forked brethren against the business-friendly ether, ripple and various other coins.
Cryptocurrencies Occupying Minds of Banks and Regulators
Regulators, and by association, those in the financial sector, were caught very unaware by the crypto boom in 2017. Regulators may be mulling over what to do about cryptocurrencies and how to whip them into a shape that suits the traditional financial institutions, but it will be a tough task. Expect greater regulation of cryptocurrency exchanges, where buying and selling take place, as well as of the interface between cryptocurrencies and regular fiat currencies. However, it might be more of a case-by-case situation for now.
Russian Ministry of Finance to Legalize Cryptocurrency Trading on Approved Exchanges
The Russian Ministry of Finance has drafted a bill to legalize the trading of cryptocurrencies on approved exchanges, according to a report from local media. The bill would allow for more open cryptocurrency trading and investment within Russia. Other countries have begun issuing statements either legalizing or banning cryptocurrencies. The Ministry of Finance is still considering which exchanges would be approved.
Five Triggers That Are Likely To Shake The Bitcoin Prices in near future
Singapore's central bank chief on Monday spoke a few words in favour of blockchain technologies such as that of bitcoins. Ravi Menon, Monetary Authority of Singapore's (MAS) managing director, stated that he hoped the technologies underpinning cryptocurrencies such as blockchain would not be undermined by an eventual crash in the virtual coins.
South Korean ministerial releases spreading the fears that the Asian country is planning a crackdown on the cryptocurrency trading. "
BlackRock CEO Larry Fink showed no signs of entering bitcoin ETF race, reported Reuters. "Those are not the kinds of products we would introduce at BlackRock," Fink told Reuters. Fink has also mentioned that bitcoin is a "speculative" investment that thrives because of its anonymous nature and he puzzled over "why it has so much fascination for the press."
In China, blockchain mania continued to propel the shares of a dozen companies, as Reuters reported on Friday (January 12), which recently disclosed their involvement in cryptocurrency technology. This happens while Chinese regulators take unprecedented steps to contain financial risks. Beijing has banned initial coin offerings, shut down local cryptocurrency trading exchanges and limited bitcoin mining
Indonesia's central bank issued a fresh warning about trading in cryptocurrencies like bitcoin because of the risk of losses to the public and even a potential threat to the stability of the financial system. "The ownership of virtual currencies is high risk and prone to speculation because there is no authority who takes responsibility, there is no official administrator and there is no underlying asset to be the basis for the price"
Top Cryptocurrencies For Investing Right Now: Bitcoin, Ethereum, Monero, Dogecoin.
Bitcoin. It would be impossible to compile this list of the top cryptocurrencies without making reference to Bitcoin. The original, biggest, and arguably best, cryptocurrency has established itself as an investment phenomenon, making tons of money for many early investors. Considering the lasting value of Bitcoin, it is certainly difficult to write off the cryptocurrency at the time of writing.
Litecoin. Litecoin followed hot on the heels of Bitcoin, and was initially referred to as the silver to Bitcoin's gold. Numerous vendors and merchants already accept Litecoin, and its faster transaction confirmation means that it has significant potential
Ethereum. The second largest cryptocurrency by market capitalization. The escalation in the value of Ethereum has led to the second most significant cryptocurrency garnering a good deal of media headlines. With a trading price in the region of $1,300 per unit, it seems that the future of Ethereum is very bright.
Zcash. Zcach is another decentralized example of cryptocurrency, which launched towards the end of 2016, and is considered relatively new cryptocurrency. Zcash delivers outstanding security and privacy, with details of sender, recipient and the amount transferred on the system always remaining private. Zcach has now been usurped to some extent by new contenders such as Ethereum and Ripple, but still has its fair share of backers
Dash. Originally referred to as Darkcoin, Dash is effectively a more secretive version of the headline-grabbing Bitcoin. Dash offers even more anonymity than Bitcoin, as it is delivered on a decentralized blockchain network that makes transactions virtually untraceable
Ripple. Ripple is probably the most important new cryptocurrency. More banks and global financial institutions partnering with Ripple. Ripple enables banks to settle cross-border payments in real time, with end-to-end transparency, and at lower costs, which could lead to the payment system becoming a part of the financial architecture in the near future. Definitely an altcoin to watch in the future, and undoubtedly one of the top cryptocurrencies. Another reason for the surging Ripple could be the fact that it is a different kind of digital currency and it can neither be mined nor used to shop around. Further, it is a private company that operates Ripple
Monero. Monero is particularly focused on decentralization and scalability, enabling complete privacy via a special technique referred to as 'ring signatures.'
Dogecoin. Dogecoin currency is now frequently used to make tips in forums, while it can also be sent as a donation in any fundraising or crowdfunding appeal.
Sources:
https://blogs.scientificamerican.com/observations/what-to-expect-from-cryptocurrency-in- 2018/
https://www.finder.com.au/bitcoin-and-cryptocurrency-news-round-up-16-january-2018
https://cointelegraph.com/news/russian-ministry-of-finance-to-legalize-cryptocurrency- trading-on-approved-exchanges
https://www.ndtv.com/business/bitcoins-five-triggers-likely-to-impact-bitcoin-prices-1800064
http://quebecnewstribune.com/news/litecoin-prediction-2018-month-january-december- 1352/
https://news4c.com/ethereum-reaches-all-time-high-as-a-result-of-ico-investments/
https://www.ndtv.com/business/bitcoin-prices-to-zoom-further-only-20-cryptocurrency-coins- left-to-be-mined-1800099
https://www.finder.com.au/ripple-price-weekly-analysis-what-can-possibly-keep-ripple-down
https://www.theindependentrepublic.com/2018/01/14/despite-ripple-cardano-and-stellar- hype-litecoin-still-dominates-liquidity-and-volume/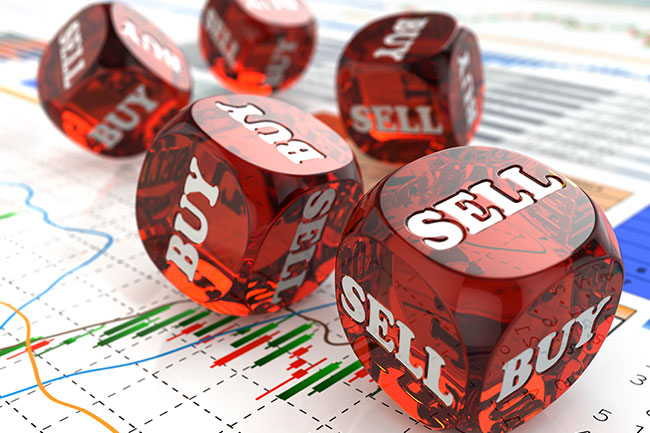 July 23, 2019
Kenneth@Xtrade
Earnings Report Avalanche With UK Declaring The Winner For The New British P.M
---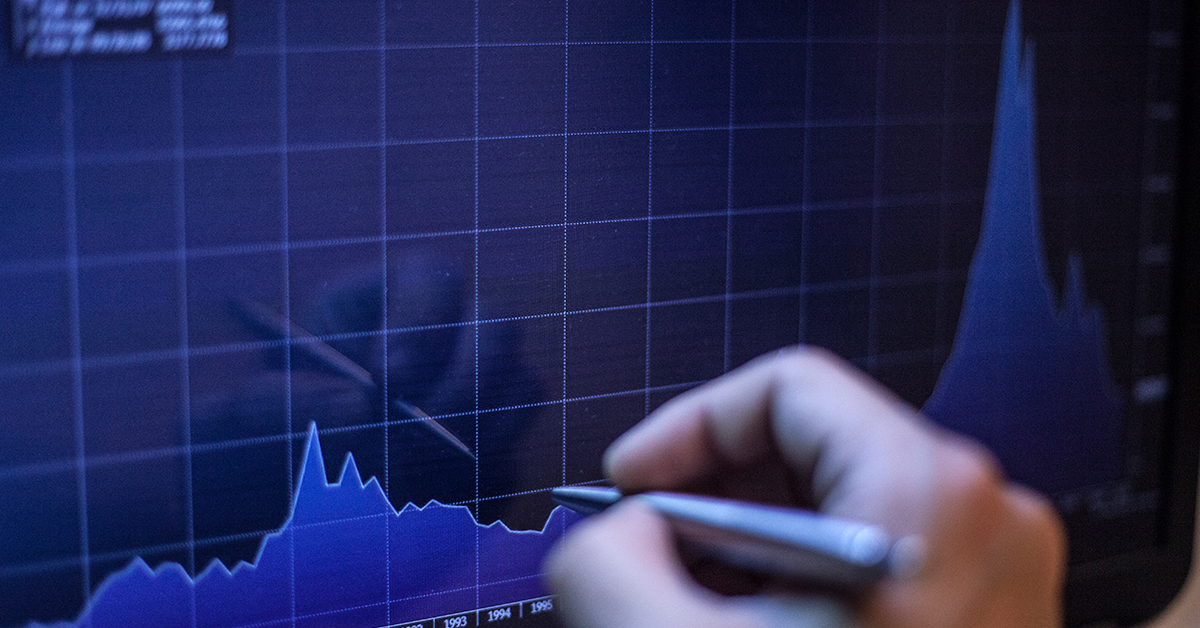 July 19, 2019
Kenneth@Xtrade
The Weekend To A Volatile Trading Week Draws Near
---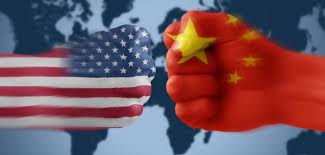 July 18, 2019
Xtrade Academy
An Overview Report Of US - China's Trade War Effect On Safe Havens In 2019's Q2
---