Major Cryptonews 26-30 January 2018
By andreyS
- on January 30, 2018
---
Equity Markets vs. Cryptocurrency Markets: Weekly Performance Review Developed equity markets globally continued to outperform most cryptocurrencies last
week, as they have since the start of the year. The top equity market for both the past week and year-to-date is Hong Kong, with the Hang Seng Index advancing 2.8 percent for the week to close at 32,255, and up 10.8 percent year-to-date. In second place was the S&P 500, up 2.2 percent for the week and 7.5 percent year-to-date, and then the Shanghai Composite, which advanced 2.0 percent for the week and 7.6 percent year-to-date. Coming in at the bottom for the week was the UK's FTSE 100 Index, down 0.8 percent to end at 7,731, followed closely by both the German DAX Index and Japan's Nikkei 225 Index, each down 0.7 percent to close at 13,434 and 23,808, respectively.
Ethereum is the only crypto with a positive performance for last week
Ethereum is the only crypto with a positive performance for last week and year-to-date, and it has done so by a long shot. Year-to-date ETH is up 42.1 percent, and it was 1.4 percent higher last week. Nevertheless, overall the cryptocurrency market remains in a consolidation phase with lower volatility and therefore less predictable price patterns.What's happened is that ETH had been lagging the other cryptocurrencies on the way up and therefore they topped and began to correct earlier. Most have not recovered much after hitting recent lows. The cryptocurrency, on the other hand, pulled back, found support and quickly recovered, and it has maintained its recovery. The other cryptos continue to face downward pressure.
What this all means is that Ethereum can now be watched as a possible leading indicator for the crypto market. A sign of strength should help maintain or improve bullish sentiment in the crypto market, while signs of weakness could trigger declines below support.
Ripple is the weakest performer year-to-date, down 38.5%, and for the week it declined 21.4%
Since hitting a 3.34 peak on Jan. 4, Ripple fell as much as 74 percent before finding support at 0.85. That low completed a 78.6 percent Fibonacci retracement of the near-term uptrend, and it was followed by a 61.8 percent retracement of the internal downtrend. What's interesting about its chart is the relationship of price to the downtrend lines. There are a couple of clear trend lines that define dynamic resistance of the downtrend. A decisive breakout above the line will provide a bullish signal with strength confirmed on a move above the minor swing high of 1.457, and then again on a rally above the next higher swing high at 1.722. Fibonacci price levels are listed for use as potential short-term targets.
Bitcoin and other Cryptocurrencies Drop After Japan's Coincheck Breached
Bitcoin fell as much as 4.2 percent and other leading cryptocurrencies including Ether, Litecoin and XRP also lost ground following news that Coincheck – one of Japan's largest digital exchanges – was robbed of over $500 million in NEM coins. Hackers penetrated the venue's systems early Friday. NEM is the tenth-largest cryptocurrency by market value.
Cryptocurrency Rating Agency Says Ethereum Is Better Than Bitcoin And Ripple — Should You Trust It?
Last week, Florida-based Weiss Ratings released a report that assigned grades to dozens of cryptocurrencies based on a number of metrics, like risk, technological innovation, and other fundamentals. There were a couple of surprises to the report. One of them was that none of the cryptocurrencies rated received an "A." Another surprise was that Ethereum received a higher grade than Bitcoin and Ripple. "The mere fact that futures exchanges and rating services have finally legitimized investment in cryptocurrencies after nine years of their existence is a strong sign of trend maturation," adds Elliot Prechter, Head of Computer Analysis, Elliot Wave. "It is reminiscent of the timing of gold legalization, which occurred at an interim peak in gold that saw it fall in half thereafter."
New Project to Fight Deficit of Smart Contract Developers
The number of job postings on LinkedIn related to Blockchain, cryptocurrency and Bitcoin, increased at least fourfold in 2017, according to data provided by Bloomberg Law. As the source says, the number of such jobs is expected to grow in 2018 as well. Needless to mention, skillful developers are few now and in high demand. A new project titled Fabric Token intends to solve the problem of the lack of Blockchain specialists and current difficulties in decentralized application development by setting up a marketplace and launching the application for smart contract generation. The Fabric Token startup was founded in the fall of 2017, and it is still in its early stages now. Nevertheless, it is going to "empower individuals and businesses with easy access to Blockchain technology and smart contracts," according to its white paper. The paper also specifies that The Fabric Token platform will consist of four main components – The Fabric Token, TokenGen, DApp Workbench and the Fabric Store.
Goldman Sachs Denies Reports It Is Setting Up A Bitcoin Trading Desk
Investment bank Goldman Sachs has denied earlier reports that it was planning to start a bitcoin trading desk this June. "What we said was we were opening – we, we're clearing futures in bitcoins for some of our futures clients. We'd clear them," the company's CEO Lloyd Blankfein (pictured) told CNBC. "We're a prime broker and so if our clients are going to do it, we're going to do it."
Bitcoin, Ethereum, Bitcoin Cash, Ripple, Stellar, Litecoin, NEM, Cardano: Price Analysis
After the discussions at the World Economic Forum in Davos, the world leaders are getting ready to deliberate on cryptocurrencies in the forthcoming G20 summit in March. Many leaders seek to regulate cryptocurrencies, but if we study the consequences of the Chinese regulations, we find that they have been ineffective. Traders based in China have started trading at cryptocurrency exchanges in Hong Kong. The Chinese government has only increased the risk for their traders because now they are forced to buy Bitcoin at a premium of about $1,200 compared to other exchanges. The leaders and central banks, instead of blindly opposing cryptocurrencies should chalk out a strategy to embrace them after discussing with the crypto stalwarts.
Sources: 
https://cointelegraph.com/news/equity-markets-vs-cryptocurrency-markets-weekly- performance-review
https://www.forbes.com/sites/panosmourdoukoutas/2018/01/28/cryptocurrency-rating- agency-says-ethereum-is-better-than-bitcoin-and-ripple-should-you-trust-it/#635259e01538
https://cointelegraph.com/news/new-project-to-fight-deficit-of-smart-contract-developers
https://cointelegraph.com/news/bitcoin-ethereum-bitcoin-cash-ripple-stellar-litecoin-nem- cardano-price-analysis-jan-27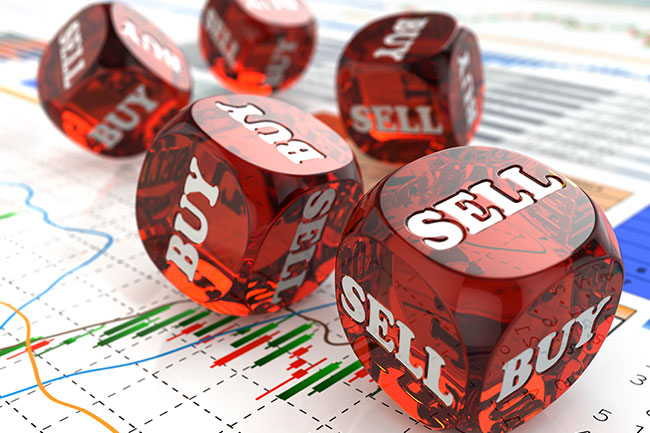 July 23, 2019
Kenneth@Xtrade
Earnings Report Avalanche With UK Declaring The Winner For The New British P.M
---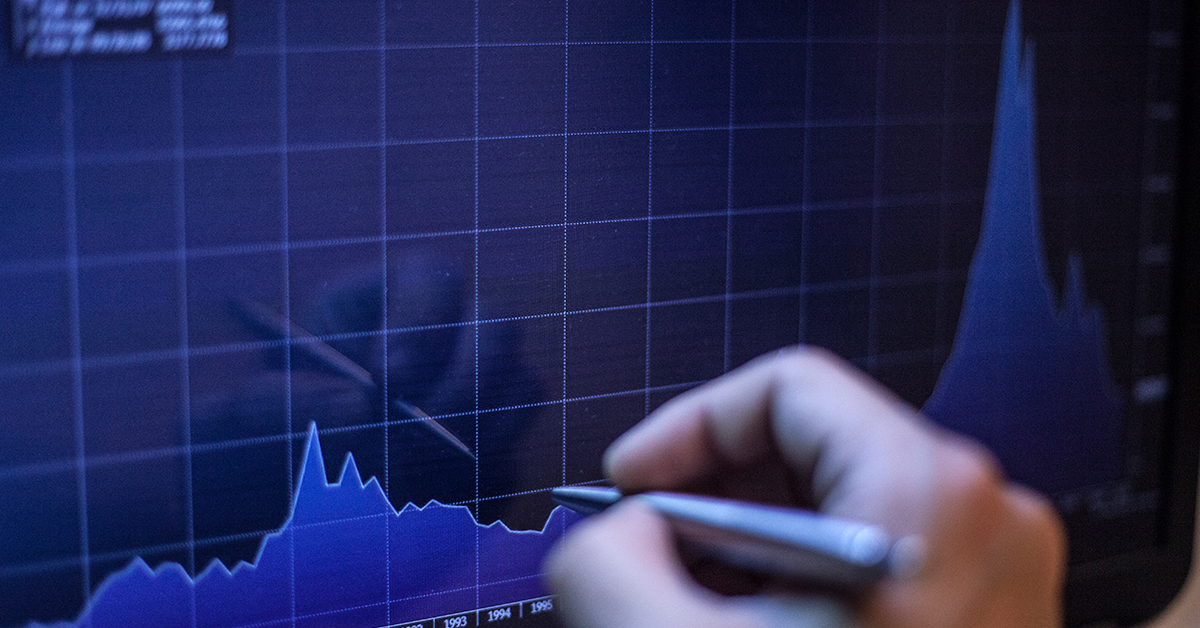 July 19, 2019
Kenneth@Xtrade
The Weekend To A Volatile Trading Week Draws Near
---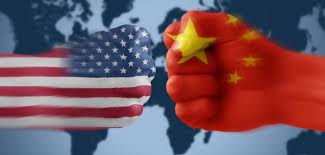 July 18, 2019
Xtrade Academy
An Overview Report Of US - China's Trade War Effect On Safe Havens In 2019's Q2
---