Trading Global Commodities: Is Cocoa a Good Bet?
By X-blogger
- on July 11, 2023
---
Chocolate is set to get more expensive as cocoa prices soar to seven-year highs. Cocoa price has risen by almost 30% in 2023.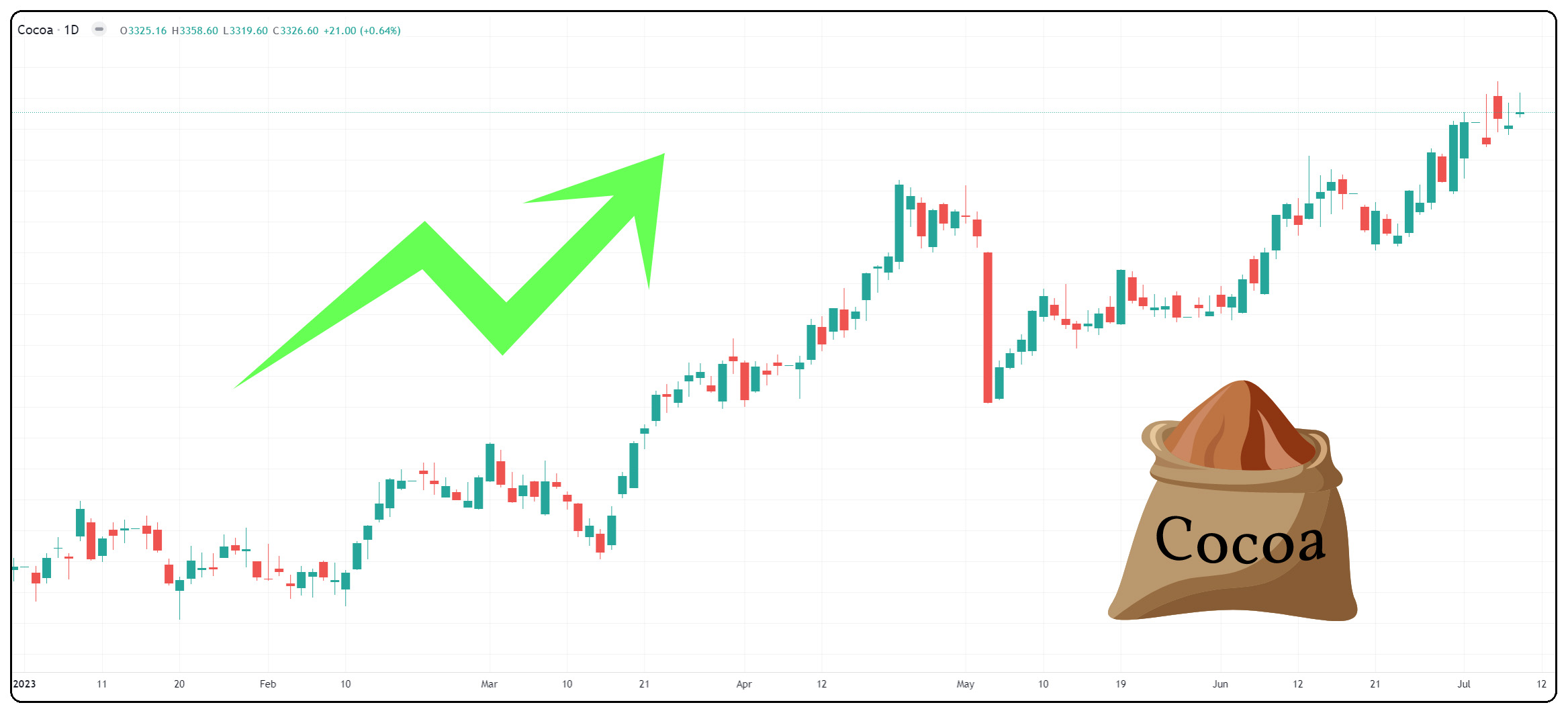 Introduction:
As cocoa prices continue to soar and the industry faces supply concerns, many are wondering if cocoa is a good investment choice. In this article, we will examine the factors driving the cocoa market and explore the potential opportunities for investors.
Record Trading Volume and High Participation:
According to reports, the first half of 2023 witnessed a record number of cocoa futures and options traded, indicating strong customer engagement. Cocoa futures hit successive volume and open interest (OI) records, reaching a record high of 1.4 million contracts on June 29, 2023. Furthermore, participation in ICE's New York and London Cocoa contracts is at its highest since 2018, with record participation in ICE's London Cocoa markets in June.
Supply Concerns and Demand Increase:
Persistent concerns of low supply from the world's top cocoa producers have contributed to the upward momentum of cocoa prices. Above-average rain in the Ivory Coast and poor weather conditions in Ghana have flooded plantations and hurt crop prospects, leading to a supply deficit. The International Cocoa Organization forecasts a global supply deficit of 142,000 tonnes, more than twice the previous estimates. On the demand side, leading companies like Hershey and Mondelez have experienced a surge in demand, supported by the reopening of the global economy and growing middle class in countries like China and Indonesia.
Market Performance and Predictions:
Cocoa prices have reached a 7.5-year high, hovering above $3,300 per tonne. The price increase has been significant, with cocoa trading ~36% above the lowest level in 2022 and ~93% higher than its 2018 lows. This surge in prices is attributed to ongoing supply and demand imbalances in the industry. However, factors such as ageing cocoa farms, climate change, and long-term buying contracts of major chocolate companies impact the market dynamics.
Market Analysis and Potential Opportunities:
From a technical perspective, cocoa prices have shown a strong bullish trend, breaking important resistance points and indicating potential for further price gains. Traders should be aware of the possibility of short pullbacks before the continuation of the bullish trend. The market dynamics make cocoa an attractive option for investors looking to capitalize on short-term and long-term price movements.
Conclusion:
As cocoa prices reach new highs and supply concerns persist, investing in cocoa presents an interesting opportunity. Factors such as supply deficits, increasing demand, and technical indicators support the potential for further price gains. However, it's essential for investors to consider the unique market dynamics and factors that can impact cocoa prices. By staying informed and understanding the risks and opportunities, investors can make informed decisions in the cocoa market.
Disclaimer: The information provided in this article is for informational purposes only and should not be considered as financial or investment advice.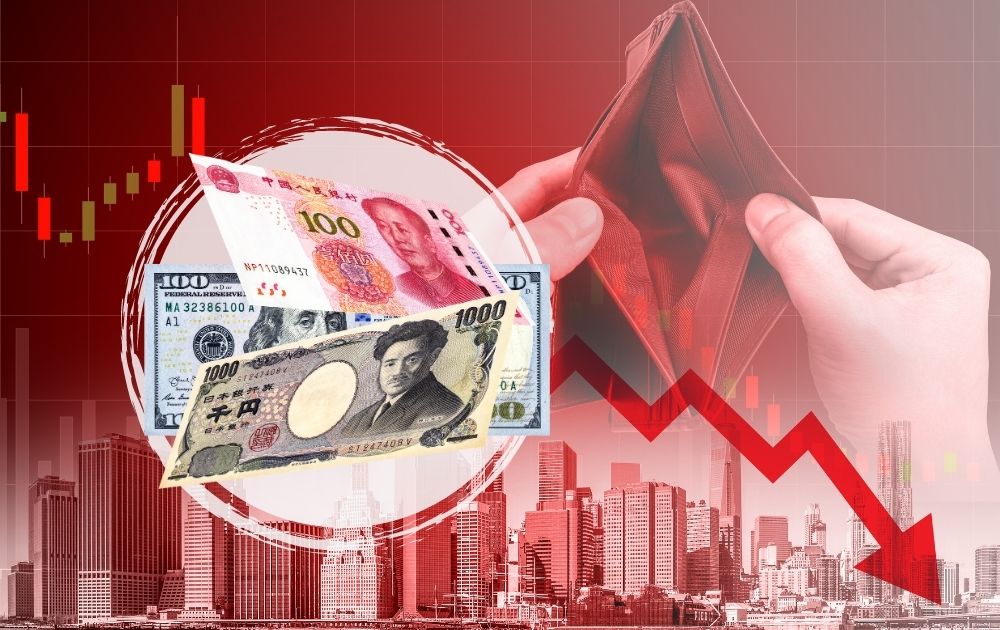 August 24, 2023
X-blogger
Exploring the Potential: Is There a Chance to Short the Yen and Yuan Against the US Dollar?
---
August 1, 2023
X-blogger
Cocoa price has risen
---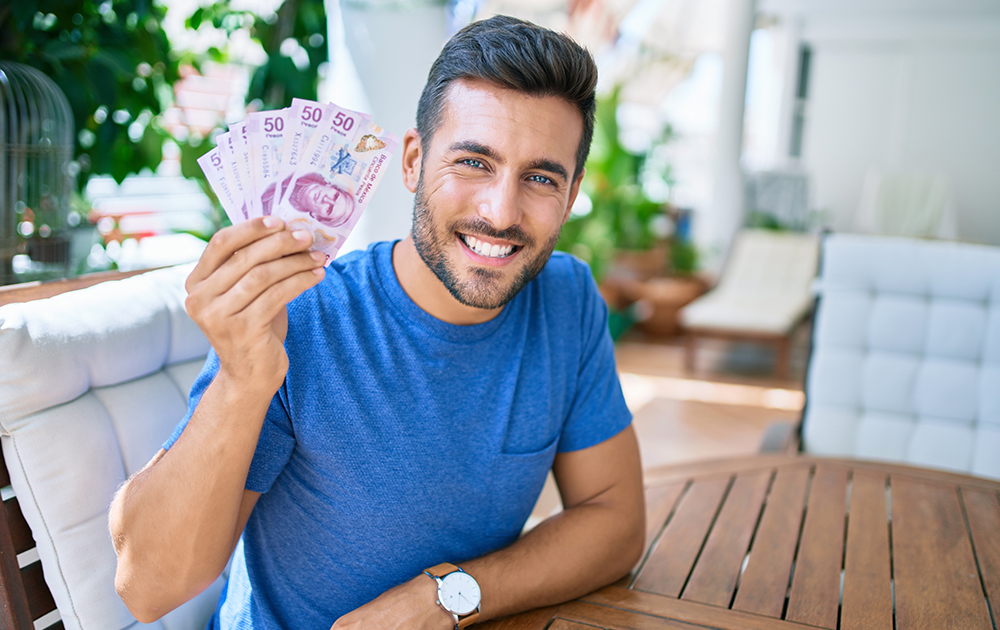 August 1, 2023
X-blogger
The Mexican Peso: Continued Strength and Lucrative Trading Prospects
---